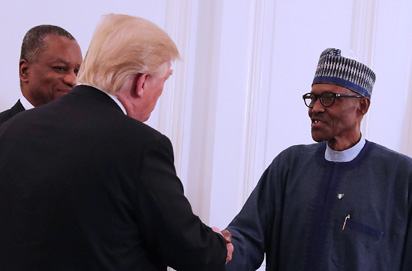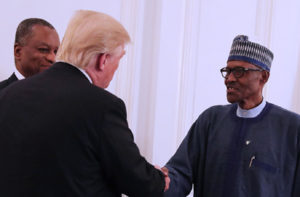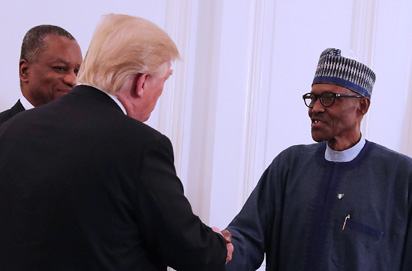 Nigerian President Buhari on Wednesday met his American counterpart Donald Trump on the sidelines of the United Nations General Assembly.
The two leaders' talks ranged over the fight against terrorism, repatriation of looted funds and regional maritime security, Nigeria's Foreign Affairs Minister, Geoffrey Onyeama told the media.
President Trump encouraged Buhari to keep up the good work he is doing, and commended his efforts in the fight against corruption in the West African nation.
Buhari pointed out that large sums of money had been illegally siphoned out of the country and were in the United States, Onyeama said.
Trump assured the Nigerian president of Washington's readiness to help Nigeria in terms of military weapons to combat terrorism.
The Trump administration in August approved a $600 million sale of high-technology attack planes and equipment to Nigeria despite on-going human rights concerns.
The deal includes 12 A-29 Super Tucano planes, which are described as light attack planes.
The deal would support Nigerian military operations against Boko Haram and Islamic State terrorists and monitor drug, weapons and human trafficking.
Buhari, 74, left the United States on Thursday and is heading to the United Kingdom for routine medical check-up. This is his third medical trip to the U.K. this year.