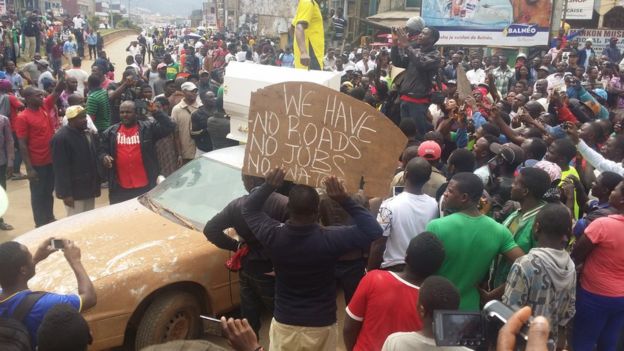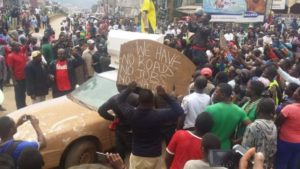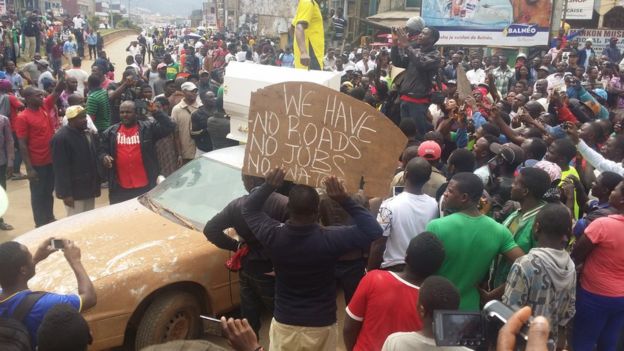 Three Cameroonian police officers were wounded on Thursday by the explosion of an artisanal bomb in English-speaking region's major city Bamenda, local media reports.
According to the regional governor Adolphe Lele Lafrique, the incident was a "terrorist attack."
Security source quoted by Reuters said the attack was the work of "extremists" who want independence.
In a press conference late on Thursday, the government spokesman, Issa Tchiroma announced that a crisis unit had been established to assess the situation on the ground and to implement, under the supervision of the defense and security, the appropriate measures.
Tension has been high in the English-speaking northwest and southwest regions of Cameroon since November last year when lawyers and teachers called for a strike to stop what they described as the overbearing influence of French.
Small secessionist groups have emerged since January, taking advantage of the situation to radicalize the population with support from part of the Anglophone diaspora.
The groups had been pushing for Ghost Town actions, in which they urge members of the public to stay at home and shops and businesses to shut.
Earlier this month, President Paul Biya ordered the release and dropping of all charges against arrested leaders of the Anglophone regions. They were arrested six months ago and accused of inciting violence during the protests in the regions.