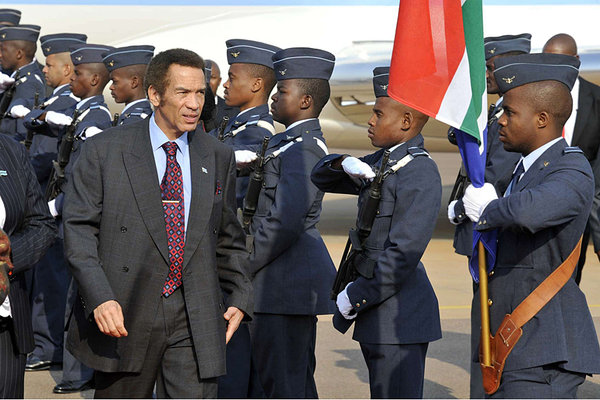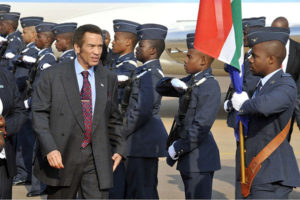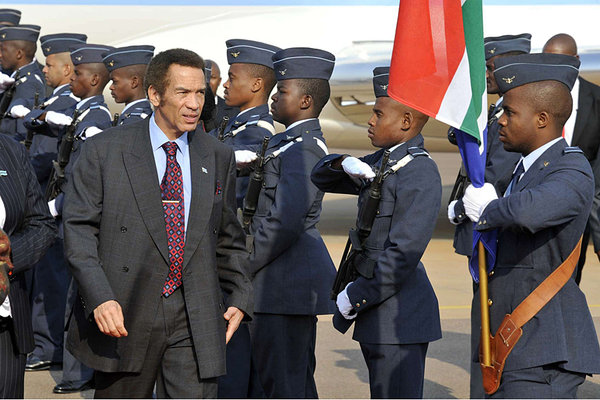 President of Botswana Lt. Gen. Seretse Khama Ian Khama will step down as president in April next year when his term officially ends.
In an address to the nation, Khama who was re-elected for a second term in 2014 said he will leave the office to the Vice-President Mokgweetsi Masisi in April 2018. The late will serve as interim president until the elections in 2019.
President Khama, who also leads the ruling Botswana Democratic Party (BDP), said the country can achieve its vision by coming together to build the country.
The 64 year-old leader who is also the son of Sir Seretse Khama, Botswana's first post-independence leader, took over as president in April 2008. He was re-elected for a second term in 2014.
Botswana is one of Africa's most stable countries and the continent's longest continuous multi-party democracy. The landlocked nation boasts one of the highest rates of income per capita in the world.
Under Khama's leadership, the diamond-rich nation was relatively free of corruption and has a good human rights record. However, critics describe him as an authoritarian leader.
According to Reuters, the wealthy southern African country, whose main exports are diamonds and beef, has struggled to grow its economy at faster pace since 2015 when commodity prices collapsed.