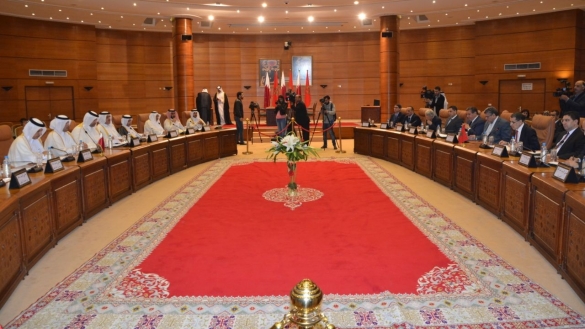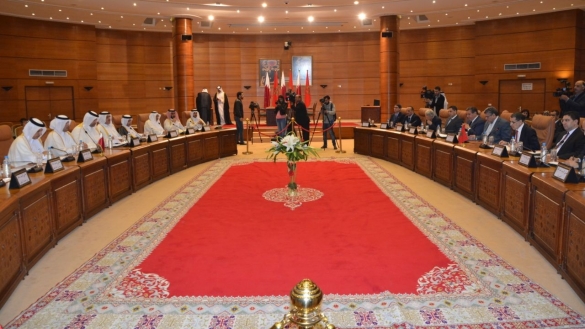 The works of the 7th session of the Moroccan-Qatari High Joint Cooperation Commission, held in Rabat Monday (March 12) were crowned by the signing of a dozen agreements, memoranda of understanding and programs of action, covering the political, economic and cultural realms.
Under these accords, the two countries will enhance their cooperation in the fields of agriculture, housing, industry, tourism, handicrafts, vocational training, cultural and artistic education, youth and media.
The two sides also agreed to set up a joint ministerial committee on trade, as Qatar expressed the wish to increase its imports from Morocco, primarily of agriculture products.
In this connection, they decided to open shortly a shipping line between Casablanca and Hamed ports to give momentum to trade exchanges between the two countries.
The oil rich-Gulf State is seeking to ensure its food security and diversify its partners after its neighboring countries, Saudi Arabia, the United Arab Emirates, Bahrain, plus Egypt cut diplomatic and economic ties with the Emirate in June last year.
Qatar used to import 80 percent of its food from its Gulf neighbors before the diplomatic shutdown.
At the level of counterterrorism, the two countries decided to bolster their cooperation in the fight against money laundering and terrorism financing and to upgrade the exchange of financial information.
Bank-al Maghrib and the Qatari Central Bank on their part concluded an agreement on the monitoring of financial institutions.
The session of the cooperation commission, held under the co-chairmanship of Head of the Moroccan Government Saâd-Eddine El Othmani and Qatari Prime Minister Abdullah bin Nasser bin Khalifa Al Thani was an opportunity for the two countries' officials to hold intensive talks on ways of strengthening cooperation in various sectors and coordinating stands on issues of common concern.