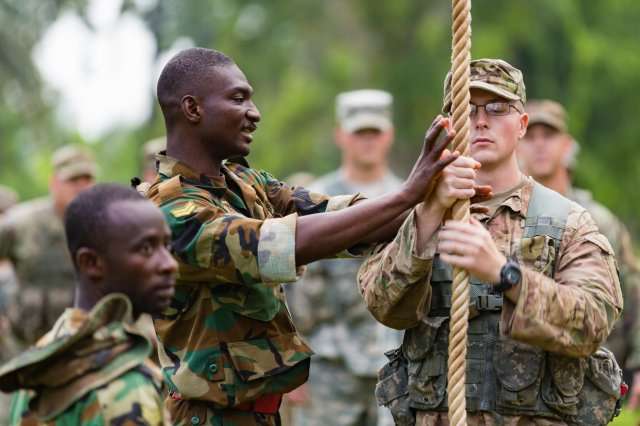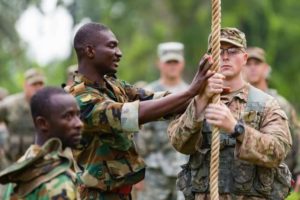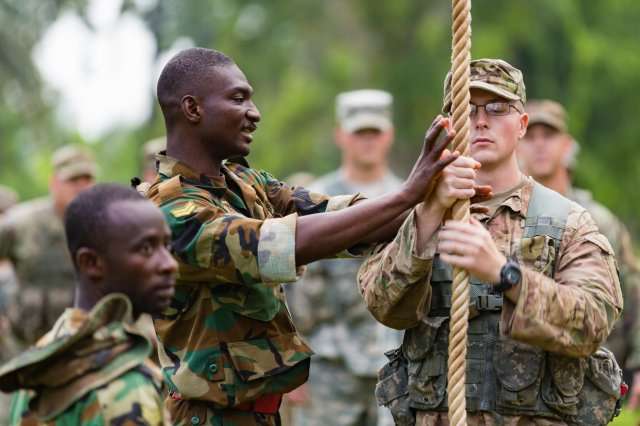 Ghana has approved an agreement granting unrestricted access to US Military to use Ghanaian facilities as well as a wide-range of tax exemptions.
The agreement will permit the U.S. Military to use Ghana as a base for staging and deploying forces.
The West African tiny nation has also agreed to bear the cost and take primary responsibility for securing the US facilities in Ghana.
According to local media MyJoyOnline.com, negotiations with Washington have been ongoing at least for the past 8 months; however, the Cabinet approved the deal on Thursday, March 8, 2018.
Per the agreement, the US will use Ghana as a base to facilitate among other things, training of its military, deployment of US forces, aircraft refueling and landing and recovery of aircraft.
The US forces are also authorized to control entry to the facilities meant for the exclusive use of their forces. Ghana has also agreed to furnish without rental or similar costs to the United States all agreed facilities and areas including those jointly used by the United States Forces and Ghana.
The US contractors shall not be liable to pay taxes or similar charges within Ghana in connection with this agreement. The US Forces can also use Ghana's radio spectrum free of charge.