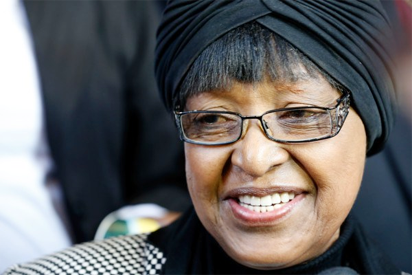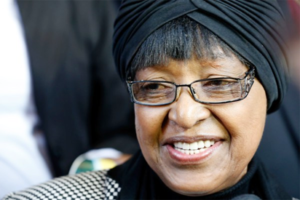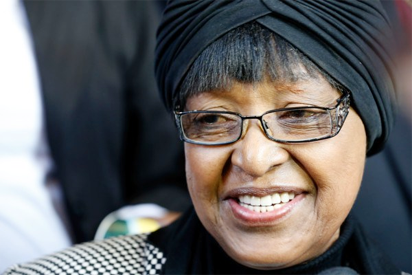 Winnie Mandela, the former wife of South African anti-apartheid icon Nelson Mandela, died on Monday at the age of 81, her family's spokesman said.
"It is with profound sadness that we inform the public that Mrs Winnie Madikizela-Mandela passed away at the Netcare Milpark Hospital, Johannesburg, South Africa on Monday," said a statement issued by Victor Dlamini, a family spokesman.
"She died after a long illness, for which she had been in and out of hospital since the start of the year. She succumbed peacefully in the early hours of Monday afternoon surrounded by her family and loved ones."
Winnie Mandela, who was married to Nelson Mandela for 38 years, played a high-profile role in her husband's long battle to end white-minority rule.
During Nelson Mandela's 27-year imprisonment, she nurtured his political dream under the repressive apartheid regime.
But her reputation was slurred in the twilight years of apartheid rule. In 1986, she was widely linked to "necklacing", when suspected traitors were burnt alive by a petrol-soaked car tire being put over their head and set alight.
In 1991, she was also convicted of kidnapping and assault over the killing of Stompie Moeketsi, a 14-year-old boy.
In 1990, she was at Nelson's side when he was freed from prison but in 1992, they separated, and then divorced in 1996, after a legal wrangle that revealed she had had an affair with a young bodyguard.
On his 80th birthday, Nelson Mandela married Graca Machel. Despite her reluctance to marry him at first, they've been inseparable till he passed away.