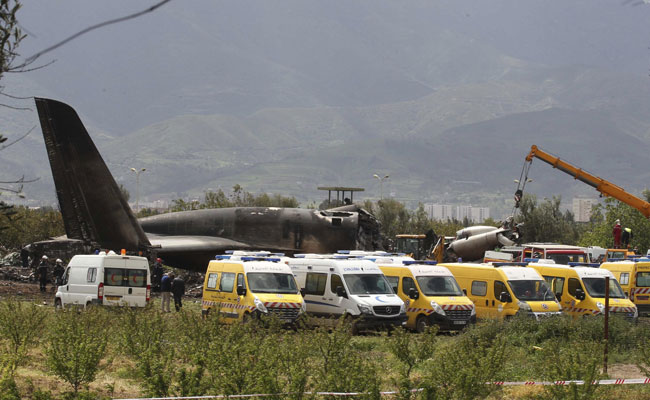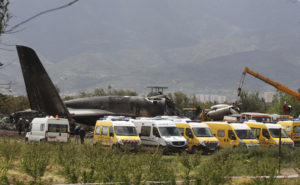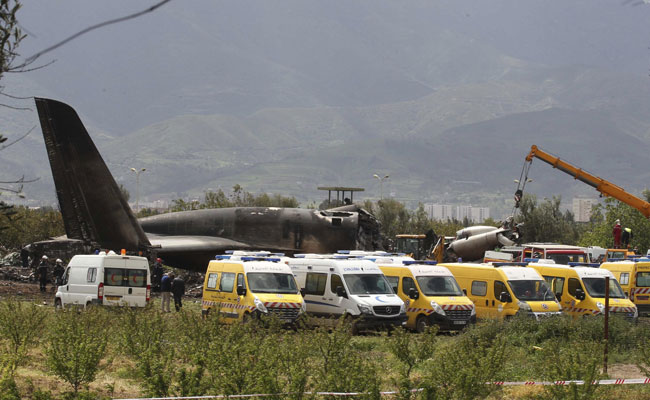 Nearly 257 people, including members of Western Sahara's Polisario separatist movement, were killed in a crash of an Algerian military plane soon after takeoff from Boufarik military airport, west of Algiers, the Algerian defense ministry said in a statement.
Most of the dead are army personnel and their families, according to the defense ministry. Ten crew members also died.
The Algeria-backed Polisario Front, which is seeking independence of the Sahara, formerly under Spanish rule, said 30 Saharans, including women and children, died in the crash.
The plane was scheduled to make a layover in Tindouf, in southern Algeria, home to many refugees from the neighboring Western Sahara, before heading to Bechar.
The government of Algeria has declared three days of national mourning. Lawmakers and officials also observed a minute of silence as a tribute to the victims.
The previous deadliest crash in Algeria occurred in 2003, when 102 people were killed after a civilian airliner crashed at the end of the runway in Tamanrasset.
Wednesday's crash is the deadliest plane crash in the world since July 2014, when all 298 people on board Malaysian Airlines flight MH17 died in eastern Ukraine. Pro-Russian rebels were then accused of shooting the Malaysian plane down.