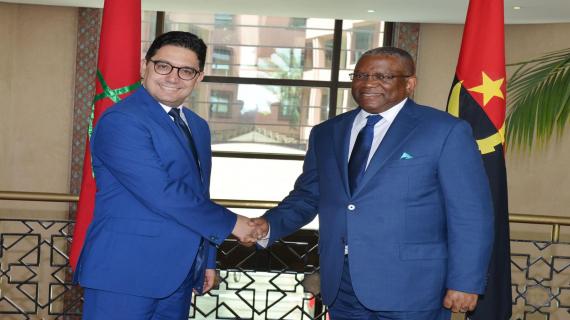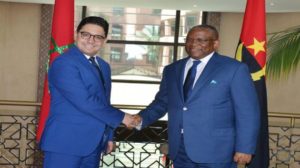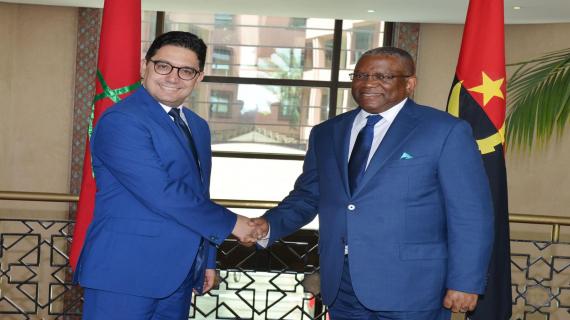 Morocco has been winning new friends that were until recently ardent supporters of the Polisario Separatists. After Ethiopia, Nigeria, Rwanda, Ghana, Zambia and Malawi, Angola has also started to see in Morocco an ally and an economic partner whose voice gained credibility in the continent.
Angolan foreign minister Manuel Augusto who is on a working visit in Rabat expressed that view saying that his country is interested in reinforcing ties with Morocco.
He welcomed Moroccan investments in Angola citing the example of insurance company Saham. He said Luanda is also interested in Morocco's expertise in tourism.
The visit comes after two landmark meetings between King Mohammed VI and Angola's President Joao Lourenço, which opened a new chapter in ties between the two countries.
Moroccan-Angolan relations date back to 1961 when Hassan II hosted a meeting of the liberation movements of Portuguese colonies, Morocco's Foreign Minister Nasser Bourita told reporters after talks with his Angolan peer.
Angola and Morocco are examining cooperation areas to strengthen their bilateral ties, he said.
This rapprochement could add another nail in the coffin of the Polisario separatists as over the last years, support for the Algerian-sponsored separatist thesis in the Moroccan Sahara has been waning with 43 countries withdrawing their recognition of the SADR entity out of 80 that previously recognized it in a Cold War context.