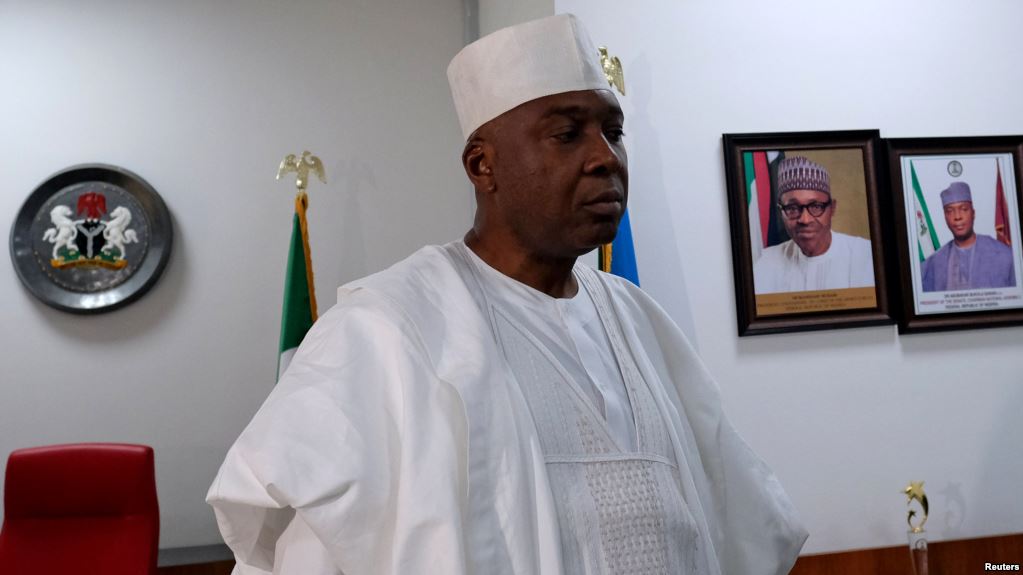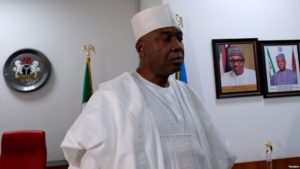 Nigeria's Senate President Bukola Saraki has announced his resignation from the ruling party, All Progressive Congress (APC) for the opposition People's Democratic Party.
Saraki's decision comes barely a week after a mass resignation of APC Senators that enabled the main opposition PDP to take the majority in the Senate.
In a statement posted on his Twitter handle, Saraki said he was taking his leave from the APC after extensive consultations.
Buhari had earlier on Tuesday stated during a meeting with the Nigerian community in Togo that he was not bothered by the defections of members of his party to the PDP.
Last week, at least 15 Nigerian senators and 36 members of the House of Representatives quitted the ruling APC, snatching away the APC's majority, and signaling a turbulent political climate ahead of presidential and parliamentary polls early next year in Africa's most populous nation.
The senators officially wrote a letter to the Senate leadership to declare allegiance to the opposition.
Relations between Buhari, the legislature and some members of his own party have been strained for months with fissures emerging in public over the last few weeks. Buhari, a 75-year-old former military ruler, said in April that he would seek another term.