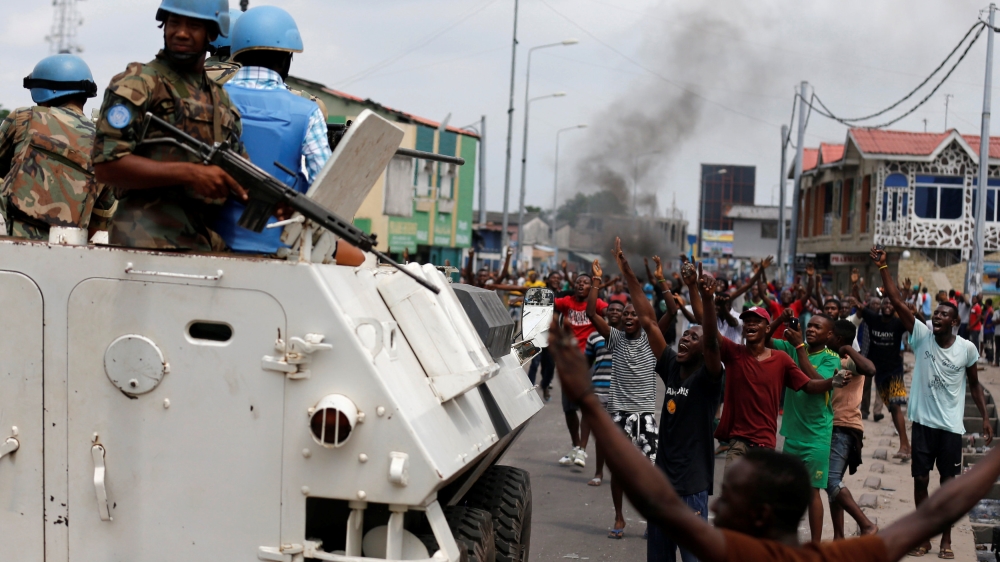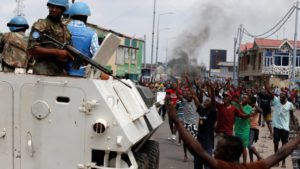 The African Union has called on the Democratic Republic of Congo to ensure peaceful, transparent and truly inclusive elections.
The central Africa mineral-rich nation is due to hold long delayed presidential elections in December this year. The deadline for submission of presidential candidacy papers expires today, August 8, 2018.
The Chairperson of the Commission Moussa Faki in a statement, emphasized, the need for the rights and freedoms of all Congolese voters be respected and that a level electoral playing field is ensured.
The A.U statement was issued after security forces on Monday battled pro-opposition leader Katumbi's supporters in the south-eastern city of Lubumbashi. The forces were deployed in a bid to halt several simultaneous protests from different parts of the city – which is his stronghold and also capital of the Upper-Katanga province of which Katumbi was once governor.
The presidential aspirant exiled since 2016 is seeking to return to the country to file his candidature for polls slated for December this year. He has failed to get air clearance as well as entry through the borders.
The country's Catholic Bishops' Conference (CENCO) has also broken its silence on the case of the exiled presidential aspirant. In an eight-point release issued on Monday, the church deplored what it said was the interference of the government in blocking the former Katanga province governor from returning to the country.
The country is still yet to learn whether or not its current president, Joseph Kabila, has plans of continuing as president and what plans he has to actualize that move.