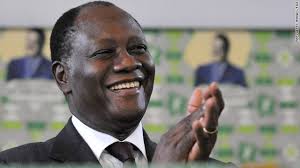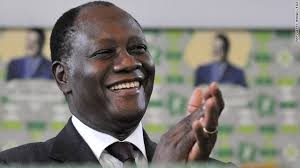 ouatarIn Ivory Coast, things are falling apart as the ruling coalition is bitterly divided over who will succeed President Alassane Ouattara when he steps down in 2020.
Former President Henri Konan Bedie's Democratic Party of the Ivory Coast (PDCI) on Thursday announced its withdrawal from the coalition with the Rally of Republicans (RDR) of President Alassane Ouattara.
In an official statement issued a day after a meeting between President Ouattara and PDCI President Henri Konan Bédié, the PDCI said it is opting out of Ouattara's Rally of Houphouetists for Democracy and Peace and "reserves the right to promote a platform of collaboration" with other parties.
The party will present municipal and regional election candidates under its own banner, it said. Local elections are scheduled for 13 October.
The alliance, created by President Ouattara, aims to unite the two parties that had been allies since 2005. The PDCI and three smaller groups backed Ouattara's Rally of the Republicans under the banner of the RHDP to contest presidential elections in 2010 and 2015.
Bedie, 84, served as president for six years in the world's biggest cocoa producer until he was deposed in a bloodless coup in 1999. His party ruled the West African nation for almost four decades.
In June, he declared that there was an agreement to rotate the presidency and that the coalition's candidate for 2020 should come from his party. A month later, Ouattara demoted two PDCI ministers in a cabinet reshuffle.