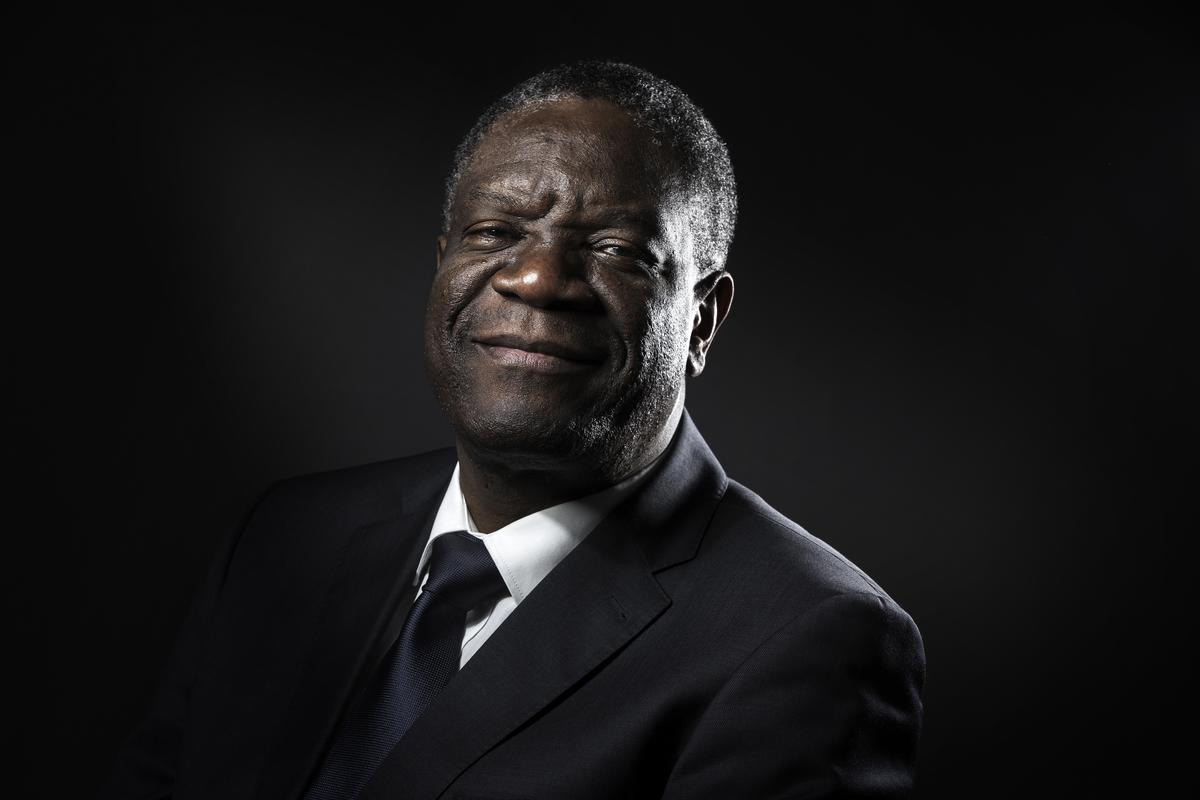 Surgeon Denis Mukwege from the Democratic Republic of Congo has won the 2018 Nobel Peace Prize, jointly with Yazidi campaigner Nadia Murad.
The Congolese doctor, known as the rape surgeon, is a crusading gynecologist who has spent more than two decades treating appalling injuries inflicted on women, victim of sexual violence, in DRC, while Ms Murad is a survivor of sexual slavery inflicted on her by Isis in Iraq.
The Norwegian Nobel Committee said that Denis Mukwege is "the foremost, most unifying symbol, both nationally and internationally, of the struggle to end sexual violence in war and armed conflicts." Mukwege and his team have treated thousands of patients who have been raped or sexually abused in Congo's long civil war.
"The importance of Dr Mukwege's enduring, dedicated and selfless efforts in this field cannot be overstated. He has repeatedly condemned impunity for mass rape and criticized the Congolese government and other countries for not doing enough to stop the use of sexual violence against women as a strategy and weapon of war," the committee said on Friday.
The Nobel committee said Denis Mukwege and Yazidi campaigner Nadia Murad won the prize "for their efforts to end the use of sexual violence as a weapon of war and armed conflict."
The 63-year-old Congolese surgeon set up the Panzi hospital in his country, where ongoing armed conflicts continue to terrorize the population, mainly in central and eastern Congo, putting 13 million people at risk and internally displacing nearly five million more.
He set up the Panzi hospital in the eastern city of Bukavu shortly after he had his first experience of treating a woman who had been raped and mutilated by armed men.
Dubbed by the press as "the man who mends women," Dr. Mukwege gained international recognition for his work and earned many prestigious distinctions, including the UN Prize in the Field of Human Rights in 2008 and the Sakharov prize in 2014.
Dr. Denis Mukwege becomes the fifth African to win the prestigious award. The other recipients are former United Nations Secretary-General Kofi Annan, ex-Liberian President Ellen Johnson Sirleaf and Liberian activist Leymah Gbowee, who shared the award with Yemeni Tawakkol Abdel-Salam Karman in 2011, and the late Kenyan conservationist Wangari Mathai.
Dr Mukwege went to medical school in Burundi and later studied gynecology and obstetrics at the University of Angers in France. He was named African of the Year in 2009.
In 2012, Dr Mukwege made a speech at the United Nations denouncing the horror of rape as a weapon in the Congolese decade-long conflict. He called for those responsible to be brought to justice.