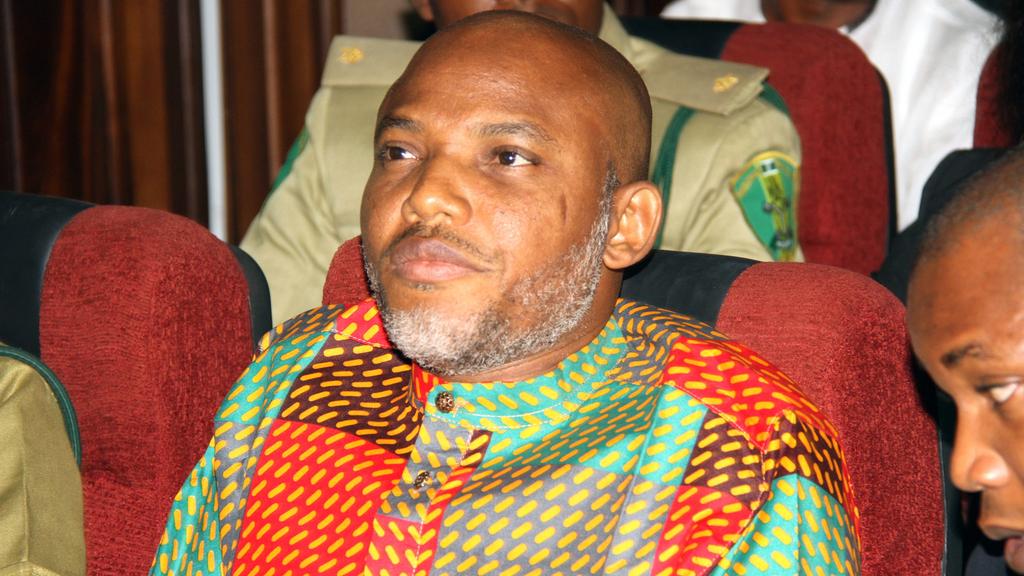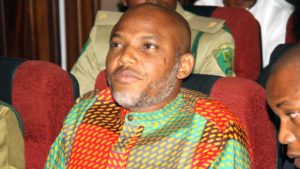 Nigerian pro-Biafra leader Nnamdi Kanu, who has been missing for a year, disclosed that he was in Israel.
Kanu appeared in a video, shot at the Western Wall in the Old City of Jerusalem, wearing a prayer shawl and yarmulke, according to Israeli media sources.
His appearance in Israel, streamed on social media over the weekend, appeared to offer his followers proof that Kanu was alive and well.
The former London estate agent who heads the Indigenous People of Biafra (IPOB) movement and the outlawed pirate radio station Radio Biafra, disappeared on 14 September 2017, when the army deployed troops to his Umuahia Town. Kanu is facing treason charges and had been on bail at the time troops were deployed.
He maintains the Igbo people, who are in their majority based in southeast Nigeria, are a lost tribe of Israel and says his mission is to lead them to the promised land of Biafra.
In a broadcast on Radio Biafra, Kanu declared: "I'm in Israel."
"I owe my survival to the State of Israel," he added, referring to the country's Mossad spy agency but without specifying what kind of support Israeli authorities may have given him.
The Israeli government on Monday said there was no evidence of his presence in Israel. The pictures and videos showing Nnamdi Kanu praying in Israel could be old, it said.
Speaking during an interaction with some African journalists in Jerusalem, the spokesperson for the Israeli Foreign Ministry Emmanuel Nashon said there was no evidence that the leader of IPoB was in their country of recent.