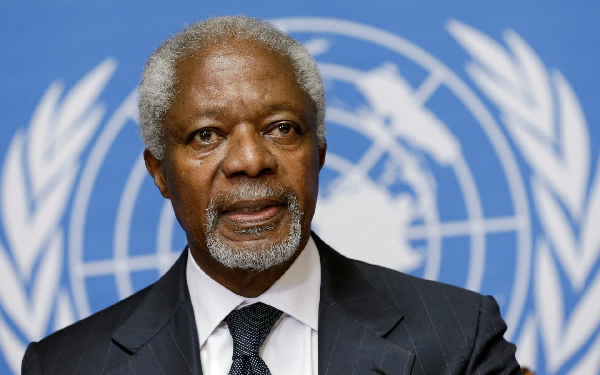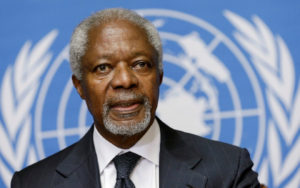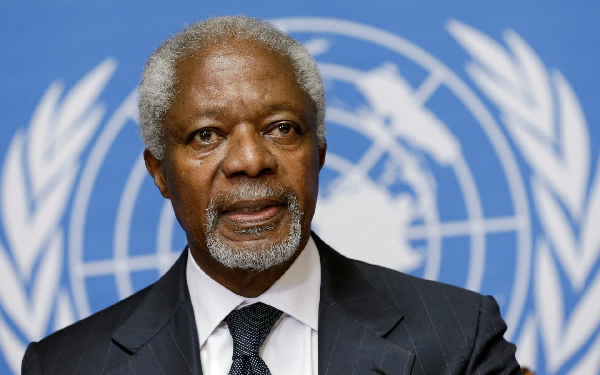 Ghana commemorates this Wednesday October 24, 2018 the 73rd Anniversary of the founding of the United Nations with a focus on the life and achievements of the late former UN Secretary-General and global peace icon, Kofi Annan.
The West African nation's commemoration, held under the local theme "Legacy of Kofi Annan: An illustrious son of Ghana and Global statesman", is to further highlight the achievements and contributions of the late global icon.
A Flag Raising Ceremony is organized by the government at the Forecourt of the State House in Accra to mark the day, among other events planned to commemorate the legacy of the former UN chief.
The United Nations (UN) Secretary-General, Antonio Guterres on Wednesday, described Kofi Annan as a wise leader who embodied the ideals of the UN.
Kofi Annan was the United Nations and the United Nations was him, Guterres said. He also remembered Kofi Annan as a man who pioneered landmark global initiatives and "opened the doors of the United Nations, bringing the organization closer to the world's people."
Kofi Annan died on August 18 in Switzerland at the age of 80. He was the first black UN Secretary-General, from 1997 to 2006 after Egypt's Boutros Boutros-Ghali.