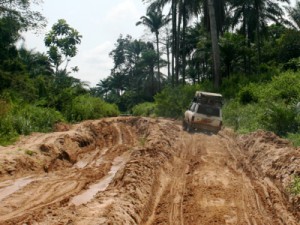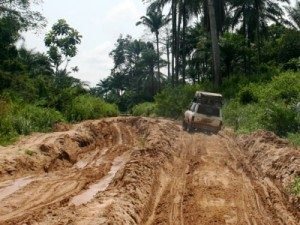 The Chief of Industrialization and Infrastructure at the Economic Commission for Africa (ECA), Soteri Gatera, has urged African countries to sign the Luxembourg Protocol because railways are the key to open and free trade across Africa and their development is critical to the continent's sustainable development agenda.
Speaking during the fourth Program for Infrastructure Development in Africa (PIDA) Week held in Victoria Falls, Zimbabwe, Soteri said Africa badly needs an integrated railway network, especially as its roads cannot contain the growing strain from trucks transporting goods across the continent, reported the Africa Business Communities website.
"Lack of integrated African rail networks is holding back African growth and intra-continental trade," he said, adding moving passengers and freight onto high speed rail networks was vital for environmental, social and economic reasons.
Doing this requires billions of dollars in investment infrastructure and rolling stock but States' resources are limited.
"There is an urgent need for more rolling stock. It is clear that States cannot carry this burden alone and private entrepreneurs and private capital is needed to ensure the dream comes true," said Mr. Soteri in his presentation titled The Luxembourg Rail Protocol: Railway Rolling Stock Financing – A new solution for Africa.
"The Luxembourg Protocol will support African economic integration and high speed rail networks through the provision of common rules covering cross border operation of rolling stock," said Mr. Soteri, adding for public and private operators, the protocol opens up new capital sources and new ways of doing business – operating leasing leading to a larger, more dynamic, efficient, transparent and competitive industry
Experts say the protocol will also encourage foreign inward investment and support non-discriminatory infrastructure use at a time when new rail projects and technology will require unprecedented investment in railway equipment in Africa.
The Luxembourg Protocol, which was adopted in 2007 but is still not in force, creates a new global legal regime for securing creditors, facilitating more and cheaper asset based financing of railway equipment without state support.
Entry into force needs four ratifications and an international registry ready to begin operations. The European Union, Gabon, Luxembourg and Sweden are the only ones who have ratified to protocol so far. Italy, Germany, France, Mozambique, Switzerland and UK have signed but are yet to ratify the text. Finland and Malta have signaled that they would be signing shortly.
The protocol is expected to enter in force in contracting states by late 2019.
During the 4th PIDA Week, held under the theme: Realizing Africa's Integration through Smart Infrastructure and Good Governance, participants stressed the need to accelerate solutions to Africa's infrastructure gaps if Africa is to realize the aspirations of its people as enshrined in the continent's blueprint for development, Agenda 2063 and the global agenda for sustainable development.
The meeting also noted the need to increase projects under construction from the current 32 to 50 percent if Africa is to achieve its developmental aspirations. Furthermore, the continent should create an enabling environment for the private sector to have space to buy into the continent's key priority projects.
There was consensus on "bankable and smart infrastructure with cross border orientation", which would propel socio-economic growth.
Governments were urged to proactively involve all stakeholders, in particular communities to make the projects inclusive and true enablers for development.