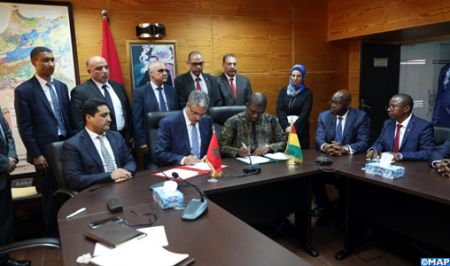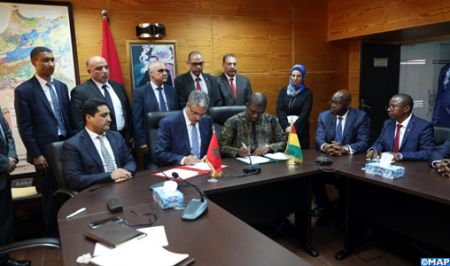 Morocco and Guinea early this week signed a cooperation agreement in the areas of mining and geology.
The agreement was initialed in Rabat by Moroccan Minister of Energy and mining Aziz Rabbah and his Guinean counterpart Abdoulaye Magassouba.
The deal will pave the way for the elaboration a roadmap for cooperation in the fields of transformation, geology and local content, as well as to share expertise in this area within the framework of the partnership between Morocco and Guinea, Rebbah said.
Guinea expects the agreement will provide an opportunity to turn the two countries' historical and strategic cooperation into concrete projects.
The local content policy, elaborated by the Guinean government in collaboration with several partners, notably regional banks, is intended to enable a stronger contribution by mining projects to the national economy and to build skills, mainly those of the mining industry workers.
Rebbah highlighted the importance of the local content experience, underlining the need to set up an adequate financial framework, to transform the investment system into one-stop shops regionally and nationally, as well as to work on mining crafts.
The West African country has one of the world's largest high-grade bauxite and iron ore reserves. The country also exports iron, diamond and gold.
Revenues of the mining sector according to the World Bank accounts for 25 per cent of the country's GDP and 20 per cent of the state revenues.