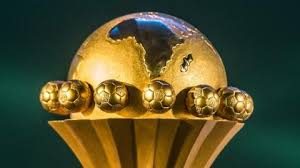 The African Football Confederation (CAF) has removed the name and "flag" of the self-proclaimed Sahrawi Arab Democratic Republic (SADR) from the online ticket website of 2019 Africa Cup of Nations (AFCON) to take place in Egypt as of June 21
The Moroccan football association (FRMF) alerted the AFCON organizing committee after the official website selling tickets (www.tazkarti.com) of the football event on Sunday featured the name and flag of the unofficial state.
The organizing committee rejected any responsibility, noting that the website is run by a private entity.
The FRMF sent a protest letter to CAF which ensured the website is corrected.
SADR is not member of the CAF or of the FIFA, Football's world governing body. It is unclear what prompted the website to add it to the list.