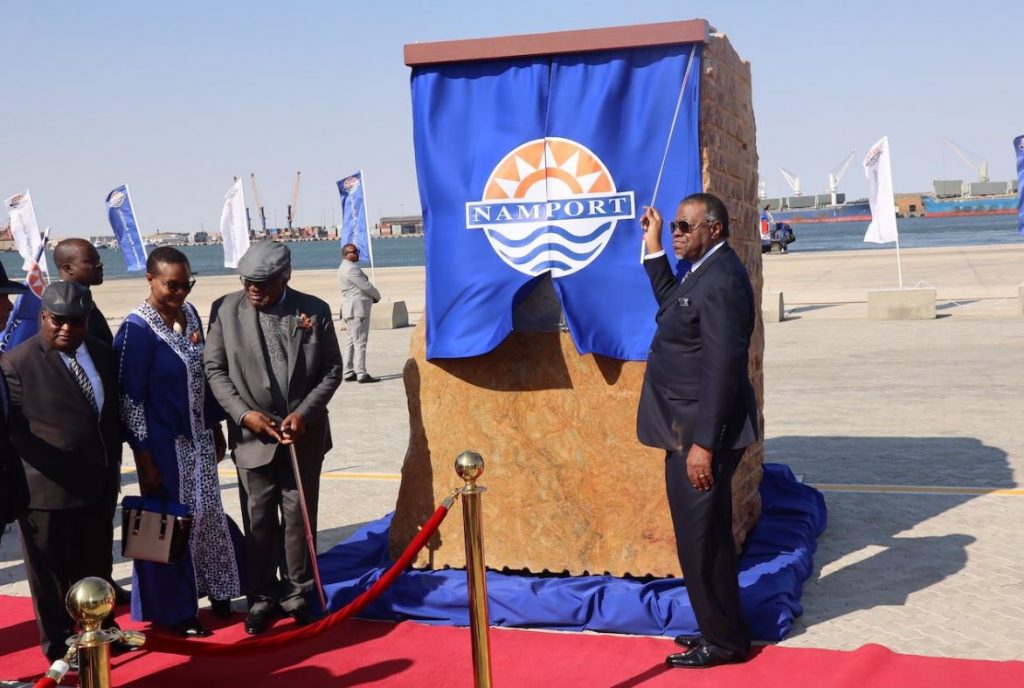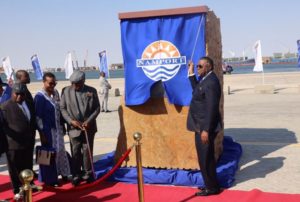 Namibia's president, Hage Geingob has unveiled a new $200 million port terminal to double the country's port capacity from 350,000 containers to 750,000 per year.
With the extension, Namibia has now joined countries such as Australia, Brazil, Dubai and the Netherlands in the utilization of reclaimed land for port expansion, President Geingob said in his speech.
"Namibia is linked to neighboring countries through the various transport corridors and hence, must strive to capitalize on this immense investment for harnessing the vast potential of our Southern African Development Community neighbors that have no immediate access to the ocean," Geingob said.
According to Namport director, Nangula Hamunyela, the terminal not only increases Namport's assets to N$7,6 billion, but also launches the company's goal to become a logistics hub for the southern African region.
He said the completion of the container terminal expansion aligns with the country's vision of transforming Namibia into an international logistics hub.
China Harbor Engineering Company's vice president, Li Yi, said his company has participated in more than 100 projects in 90 countries, and that the Walvis Bay container terminal was one of the most challenging.
Walvis Bay is Namibia's largest commercial port, handling on average 3,000 vessel calls per year and over 5.3 million tons of cargo.
The African Development Bank partnered with Namport in developing the terminal, which is considered a transformational regional infrastructure project.