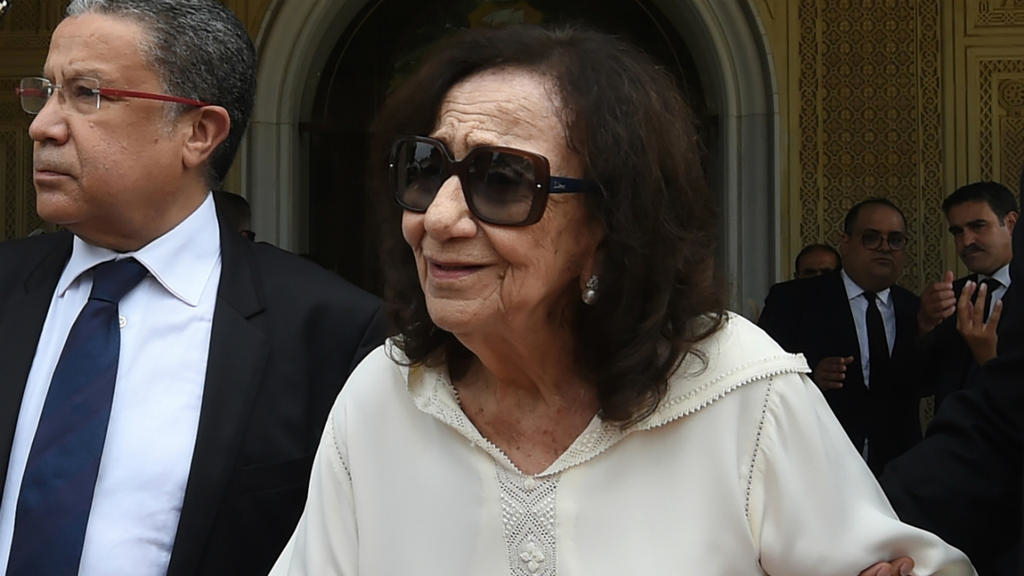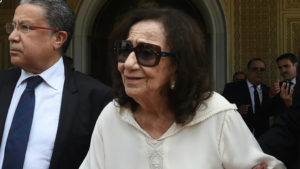 The wife of Tunisia's late president, Beji Caid Essebsi, died on Sunday, as voters in the North African nation were electing his successor.
Chadlia Farhat, Essebsi's widow, died at the age of 83, their son said on social media.
"My mother Chadlia, widow of Béji Caïd Essebsi, is dead, God bless her," Hafedh Caïd Essebsi said on Facebook.
She died at a military hospital in Tunis where she had been transferred Saturday after suffering an unspecified health problem, Tunisian media reported.
Discreet, Farhat rarely appeared in public, unlike the first ladies of post-independence Tunisia, Wassila Bourguiba and Leïla Ben Ali.
"We tell each other everything, and he always asks me for my opinion," she said in a rare interview with Leaders magazine in November 2014.
The couple had two daughters and two sons, including Hafedh Caïd Essebsi, who retained control of the party created by his father, Nidaa Tounes.
Essebsi, who at 92 was the oldest head of state after Queen Elizabeth, has been a major figure in Tunisian politics since the uprisings that led to the overthrow of the longtime despot Zine al-Abidine Ben Ali.
Mr. Essebsi then helped found a secular political party, Nidaa Tounes, or Call for Tunisia. After two political assassinations in 2013 prompted protests, he led a movement to oust the increasingly unpopular Islamist government.
The government statement called him one of Tunisia's "greatest men and one of those who contributed the most to building it."
The partial results of Tunisia's presidential race that featured 24 candidates, including two women, showed two political outsiders were leading the race. These are law professor Kais Saied and Media mogul Nabil Karoui, credited Monday morning respectively with 19.5 percent and 15.5 percent of votes, compiled by the election body after counting 27% of ballots.