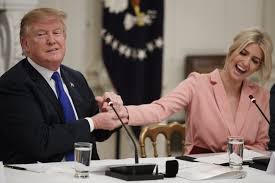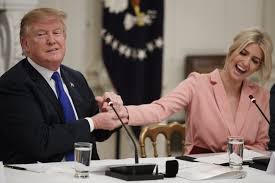 Ivanka Trump, daughter of US president Donald Trump, has hailed the role played by King Mohammed VI in promoting gender quality in Morocco, describing the North African Kingdom as "a valued US ally" that has taken strides in women empowerment.
The Associated Press cited the remarks made by US presidential advisor ahead of her planned trip to Morocco to promote the Women's Global Development and Prosperity Initiative (W-GDP), launched by U.S. president in February 2019 to help advance women's empowerment in developing countries.
The White House said Ivanka Trump will visit Morocco in early November, without disclosing the specific dates of her travel. According to US press reports, she will be accompanied by Sean Cairncross, CEO of the Millennium Challenge Corporation (MCC), a U.S. foreign aid agency that helps developing countries promote economic growth, reduce poverty and strengthen institutions.
W-GDP seeks to reach 50 million women in the developing world by 2025 through U.S. government activities, private-public partnerships, and a new, innovative fund.
When women become economically self-reliant, they re-invest in their families and communities, producing a multiplier effect that spurs economic growth and contributes to global peace and stability.
Ivanka Trump had traveled to Ethiopia, Ivory Coast, Argentina, Colombia and Paraguay to promote the initiative of president Doland Trump.
Her husband Jared Kushner, a White House senior advisor, had visited Morocco end of May and was received by King Mohammed VI. The Moroccan-U.S. talks focused on strengthening the long-standing, strong and multidimensional strategic partnership between Morocco and the United States, as well as latest developments in the Middle East and North Africa region.