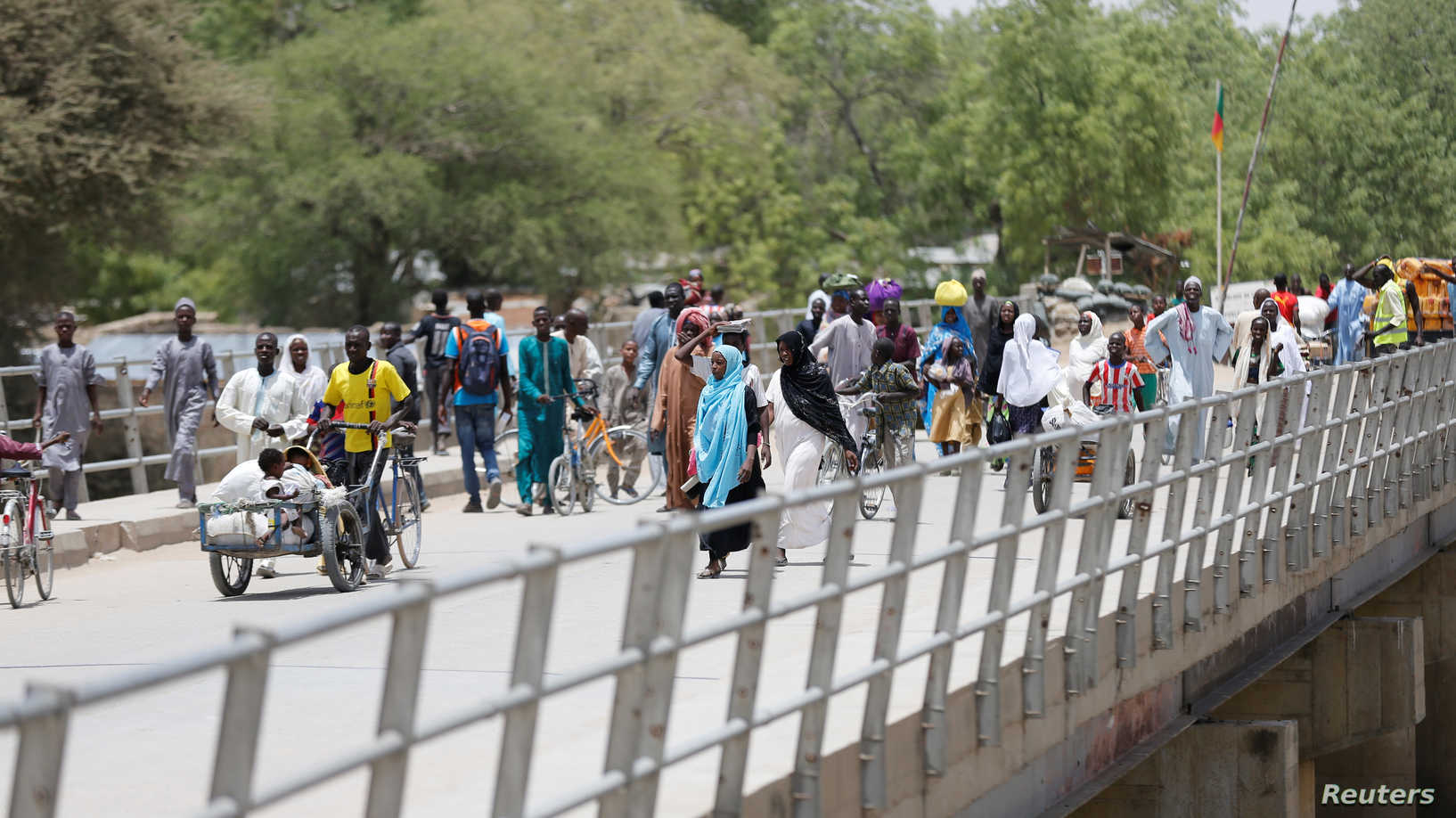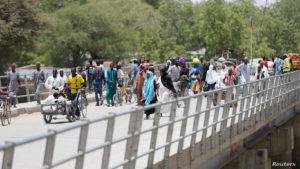 In Nigeria, at least 30 people were killed in the northeastern state of Borno after an improvised explosive device detonated on a bridge Monday.
According to local sources, the bomb detonated on a crowded market on a bridge connecting the Nigerian town of Gamboru and Cameroon's Fotokol.
Authorities said more than 35 other people, including both Nigerians and Cameroonians, were injured.
No group immediately took responsibility. Both Boko Haram and the regional offshoot of Islamic State, known as ISWAP, are active in the area and have targeted Gamboru on multiple occasions since 2014.
Boko Haram's increasingly brutal attacks, which now often target civilians, spread fear and terror in the region. Over ten years, around 32,000 people have been killed and millions driven from their homes.
Under President Muhammadu Buhari, the Nigerian army did manage to regain control of a territory once occupied by Boko Haram. However, the group changed tactics and started using young girls as suicide bombers and ambushing soldiers.
The group is now estimated to have more than 26,000 members, of whom 1,800 receive a monthly salary of about 50 US dollars. The group aims to create a hardline Islamic state in northeast Nigeria.
Also on Monday, a video surfaced  showing 10 Christians being decapitated by Jihadists in Nigeria, purportedly to avenge the death of Abu Bakr al-Baghdadi, self-proclaimed leader of the Islamic State terrorist group, whose death was announced by Donald Trump last October, and send a "message to Christians around the world".
The 56-seconds long video, shot in Nigeria by jihadists from the Islamic State of West Africa (ISWAP), was published by the Amaq news agency, the propaganda organ of the Islamic State. The video also shows one Christian being shot.
According to infochretienne.com website, the killing took place on December 26, while the Christian world was still celebrating Christmas. All of the victims were said to have been "captured in previous weeks" in Borno State, Nigeria.
According to the Gatestone Institute, 900 churches in northern Nigeria have been destroyed and 16,000 Christians have been killed since 2015.