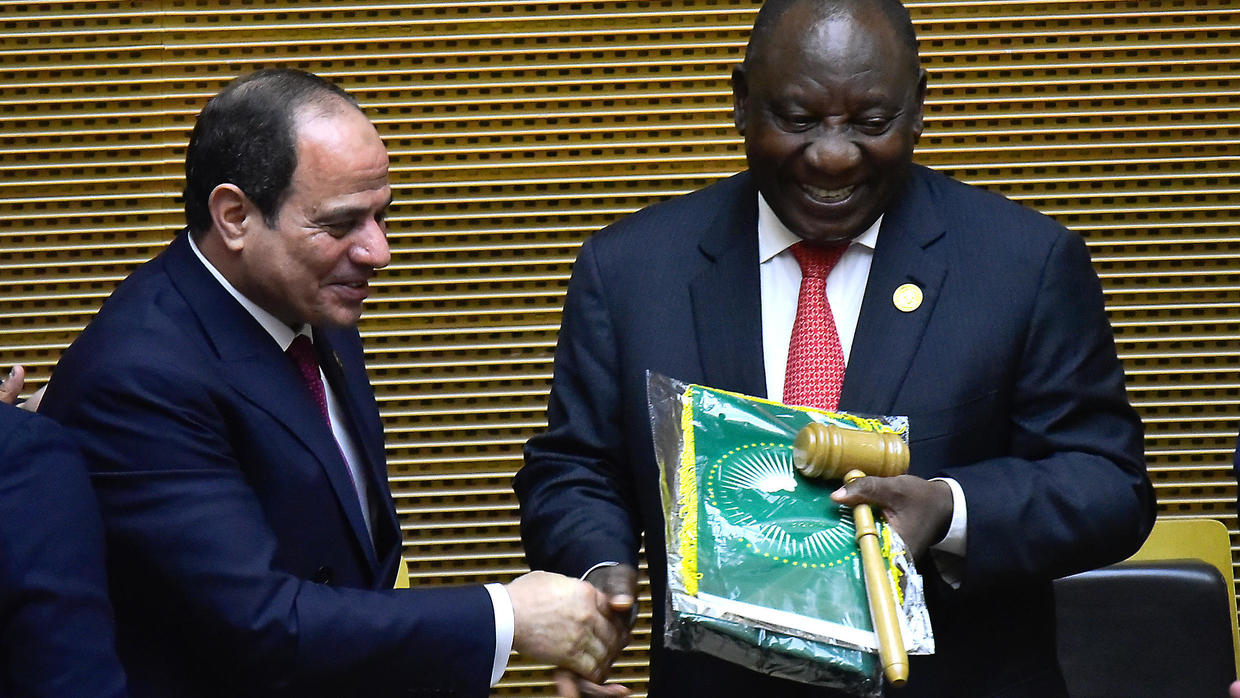 South Africa's president Cyril Ramaphosa has officially taken over as African Union chair for the year 2020.
In his acceptance speech, the south African leader said Libya and South Sudan are the two conflicts he wants to focus on during his tenure.
"We will focus our efforts on conflict resolution across the African continent, especially those experiencing protracted conflict," said Ramaphosa, who has identified the conflicts in South Sudan and Libya as priorities.
"There was an urgent need to deal with the action of countries outside our continent that are fighting proxy wars and fuelling ongoing conflicts on our continent," Ramaphosa said during a two-day summit ended in the early hours of Tuesday morning.
The AU leadership has complained about being overlooked in Libya-related peacemaking efforts, which have been led primarily by the UN and heavily involved European nations.
Attempts to end the conflict between the two rival sides in Libya have not produced a lasting peace.
On Saturday night, Ramaphosa met separately South Sudanese President Salva Kiir and rebel leader Riek Machar, in an effort to jump-start mediation efforts to form a power-sharing government in South Sudan, which descended in a ruinous civil war in 2003 that has killed hundreds of thousands of people.
At a summit in Brazzaville in late January, African leaders pledged to hold a reconciliation forum for Libya's warring parties.