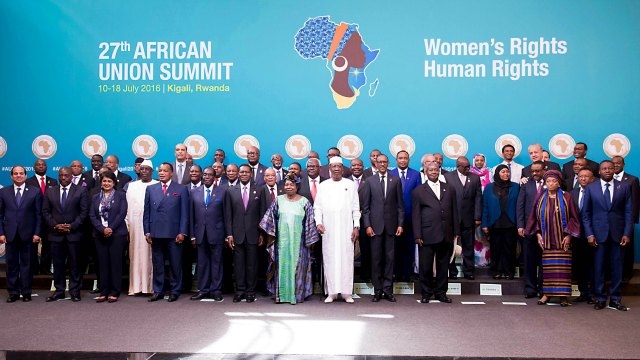 African leaders on Wednesday rallied behind the World Health Organization (WHO) and its head Tedros Adhanom Ghebreyesus following an attack on the world health body by American president Donald Trump.
"The WHO really blew it. For some reason, funded largely by the United States, yet very China centric. We will be giving that a good look. Fortunately I rejected their advice on keeping our borders open to China early on. Why did they give us such a faulty recommendation," Trump posted in an April 7 tweet.
South Africa's President Cyril Ramaphosa has called the World Health Organization (WHO) and its head Tedros Adhanom Ghebreyesus "exceptional" after they were criticised by THE US President Donald Trump.
Mr Ramaphosa tweeted that the leadership of Dr Tedros, who is from Ethiopia, during the Covid-19 pandemic was "incalculable".
Ramaphosa later issued a full statement in his capacity as AU president reaffirming the continent's support for the WHO.
"Overall the AU recognises and appreciates the good work that has been undertaken by the WHO and notes with a sense of satisfaction the various initiatives and measures that are continuously undertaken by the organization to mitigate the spread of the pandemic such as mobilising resources, sharing real-time information and providing technical and material support," the statement read.
Earlier, AU Commission Chairperson Moussa Faki Mahamat had defended the WHO chief, a position that was backed by Rwandan President Paul Kagame, Nigerian Buhari and Namibia's President Hage Geingob.
During his daily briefing on the coronavirus pandemic, Tedros had declined to respond to questions about Trump's specific criticisms and said, "Why would I care about being attacked when people are dying? I know that I am just an individual. Tedros is just a dot in the whole universe. I prefer to really focus on saving lives," he said at the media briefing.