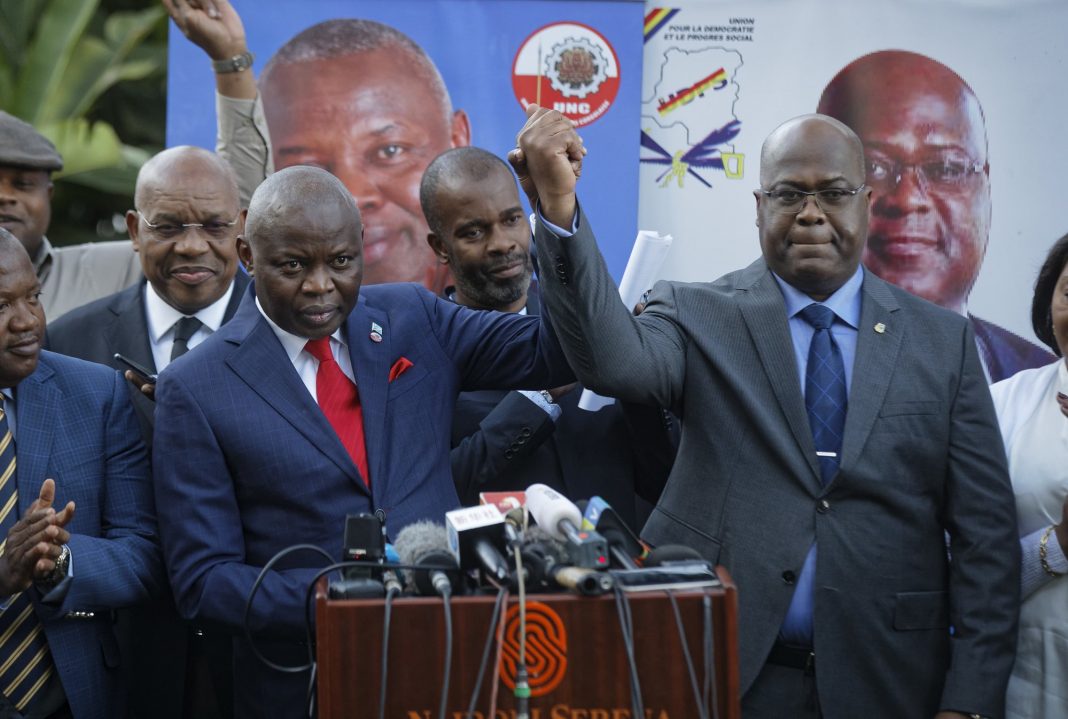 The chief of staff to the president of the Democratic Republic of Congo was arrested on Wednesday in the capital, Kinshasa, after hours of questioning into the alleged misappropriation of funds.
According to local media, Vital Kamerhe was arrested over his role following allegations of corruption in infrastructure projects that fell under his remit during the first 100 days of President Félix Tshisekedi's term last year.
Kamerhe's arrest was a blow to President Felix Tshisekedi, who took power in January last year after campaigning on promises to clean up corruption. Activists have criticised his government's spending on a $304 million public works programme as lacking transparency.
Kamerhe was driven after questioning to the city's main jail, Makala Prison, where he spent the night.
It is unclear whether charges will be brought against him. But several business leaders have been heard in this case, some of whom are still in detention.
Mr Kamerhe's supporters protested in his hometown, Bukavu, in eastern DR Congo and blocked the road outside his party headquarters, AFP reports.
Mr Kamerhe's party Union for the Congolese Nation (UNC) party joined forces with Tshesekedi's Union for Democracy and Social Progress (UDPS) in the run-up to the December 2018 election. Tshisekedi promised to back the UNC's candidate in the next election in 2023.