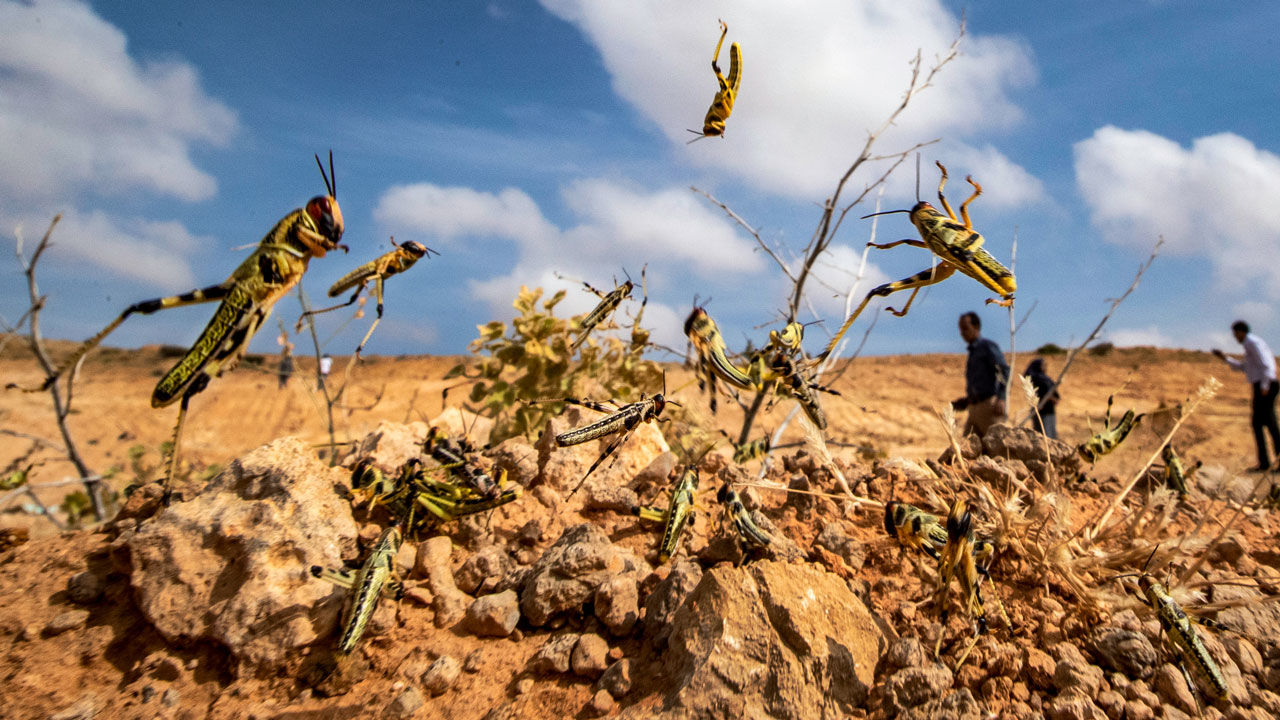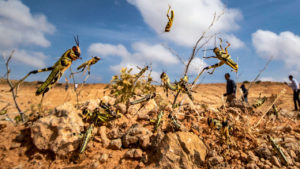 The United Nations' Food and Agriculture Organization says about a million people in Ethiopia are in need of food aid after swarms of locusts destroyed vast areas of farmland.
The outbreak is the worst seen in Ethiopia and Somalia for 25 years and the worst infestation in Kenya for over 70 years. Djibouti, Eritrea South Sudan, Uganda and Tanzania have also been invaded by swarms of locusts.
In February, the European Union contributed €11 million to aid the FAO in its efforts to contain the upsurge in the region.
Working with the Ethiopian government, the UN found that desert locusts had damaged about 200,000 hectares of mostly sorghum and maize fields, the BBC reported.
Alongside the FAO, the Ethiopian Ministry of Agriculture is scaling up aerial and ground operations in the key crop-producing regions of Oromia and SNNP (Southern Nations, Nationalities and Peoples). However, flight bans imposed because of the coronavirus have hampered these efforts.
Without concerted efforts to control the outbreak, the UN estimates that conducive breeding conditions could see the locusts multiply by 400 times this year.
The UN says the East African nation is already vulnerable to food shortages, and it warns that the international community only has a small window to prevent "looming catastrophe".
USAID recently announced that it will be providing $8 million in humanitarian assistance to support regional operations to control locusts in Ethiopia, Kenya and Somalia.