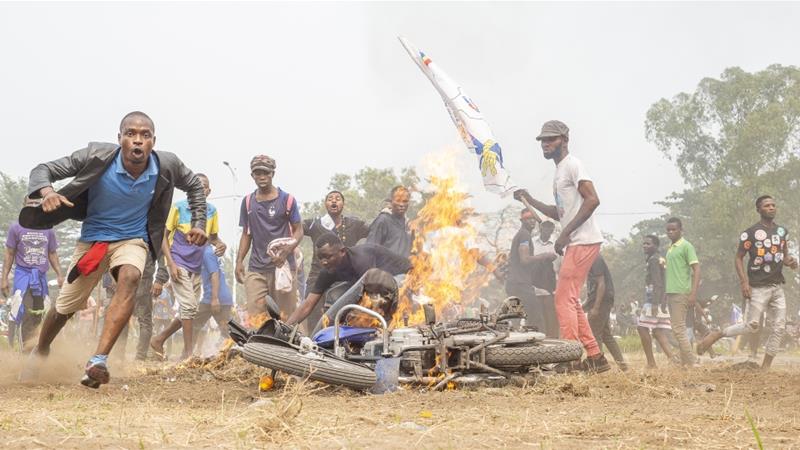 About thousand people demonstrated in Kinshasa on Sunday 19 June, at the call of the Lay Coordinating Committee (CLC). This organization, affiliated to the Catholic Church, had continued to reject the candidacy of Ronsard Malonda as the future president of the Independent National Electoral Commission (Céni). It also demands reforms to learn from the electoral chaos of 2018 and to prepare calmly for the 2023 elections.
Bibles and rosaries in hand, the demonstrators gather around the Freedom Market. Guided by the police, they not only demand that Ronsard Malonda's candidacy be put aside, but also "that the Céni's accounts be audited and that the Céni's report be examined, since the Céni has made a warrant. And the reforms must precede the appointment of new facilitators," says Justin Okana, one of the CLC leaders.
Hervé Diakiese, a member of the citizen movement Le Congolais debout, has a message for Joseph Kabila and Félix Tshisekedi, leaders of the Front Commun pour le Congo and Cap pour le Changement, the two political forces in power: "Respect the blood of the martyrs of the Congolese people who gave their lives so that our voices count! "he says.
For him, as long as the reforms are not made, the protests will continue.
Apart from the Catholic faithful, political party activists and human rights activists also took part in the demonstration, which had no major incidents.