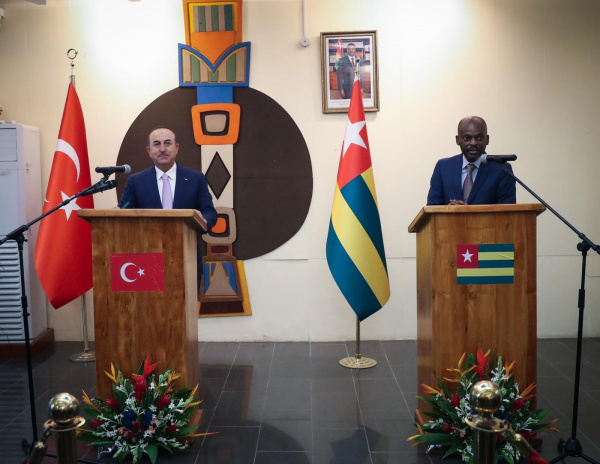 Turkish Foreign Minister Mevlut Cavusoglu has been on the continent since Monday for a visit to Niger, Equatorial Guinea and Togo, where the Turkish diplomat spent a few hours to sign three agreements and announce the forthcoming opening of a Turkish embassy in Lomé.
This is the first visit by a Turkish official of this rank since Togo's independence and for this first one, three agreements were officially signed. Togo is looking for partners for its national development plan, and Turkey may be one of them. It plans to open an embassy soon in Lomé and Turkish Airlines flights to Lomé are due to start soon.
The trade balance between the two countries is to Togo's disadvantage, according to Robert Dussey, the head of Togolese diplomacy. Turkish investments amount to 10 million euros against 1.2 million. "It is necessary to work on it," the minister said, adding that Togolese agriculture can change the situation.
Togo will have to sign in the near future an agreement with the Maarif foundation set up by the Turkish government to administer schools, including the Turkish International School of Lomé, linked to the Gulen organization close to Fetullah Gulen suspected of being responsible for the July 2016 coup attempt in Turkey.