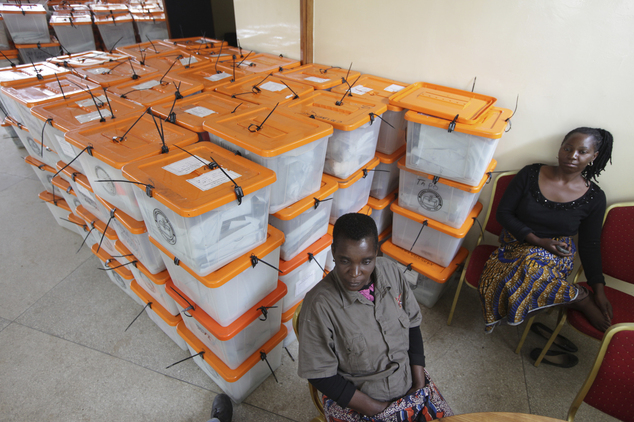 The opposition KNK party, in a communiqué, accuses President Touadéra's party, the MCU, of preparing "an electoral hold up". And claims to reserve the right to reject the results of the voter registration operation. Accusations of document forgery and pressure on the National Elections Authority have been circulating for several days on social networks and in the media.
On a video a man supposedly belonging to the presidential movement United Hearts is allegedly holding false birth certificates for the registration of false voters. Various documents, which have not been authenticated, thus point to the MCU as trying to rig the electoral process.
Evariste Ngamana, general rapporteur and spokesman of the MCU defends himself from these accusations. "It is false and archaic that the opposition has always been in a logic of manipulation and delaying tactics. I can reassure you that on the side of the United Hearts movement we are democrats. Under no circumstances has the MCU manufactured false documents for its voters. The building blocks of what they're saying are what? There's nothing. We are preparing serenely for the elections and we are sensitizing our militants to go and get massively enlisted. »
While ANE concedes some technical and human difficulties, it claims not to have been alerted to cases of attempted fraud.
If certain personalities make these remarks, it is certainly because they have tangible elements to support them and if these elements exist, they must be brought to our attention so that we can refer the matter to the authorities," said Julius Gouade Baba is the general reporter and spokesperson for ANE.
In Bangui, voters turned up late for registration. ANE extended its operation by one week.