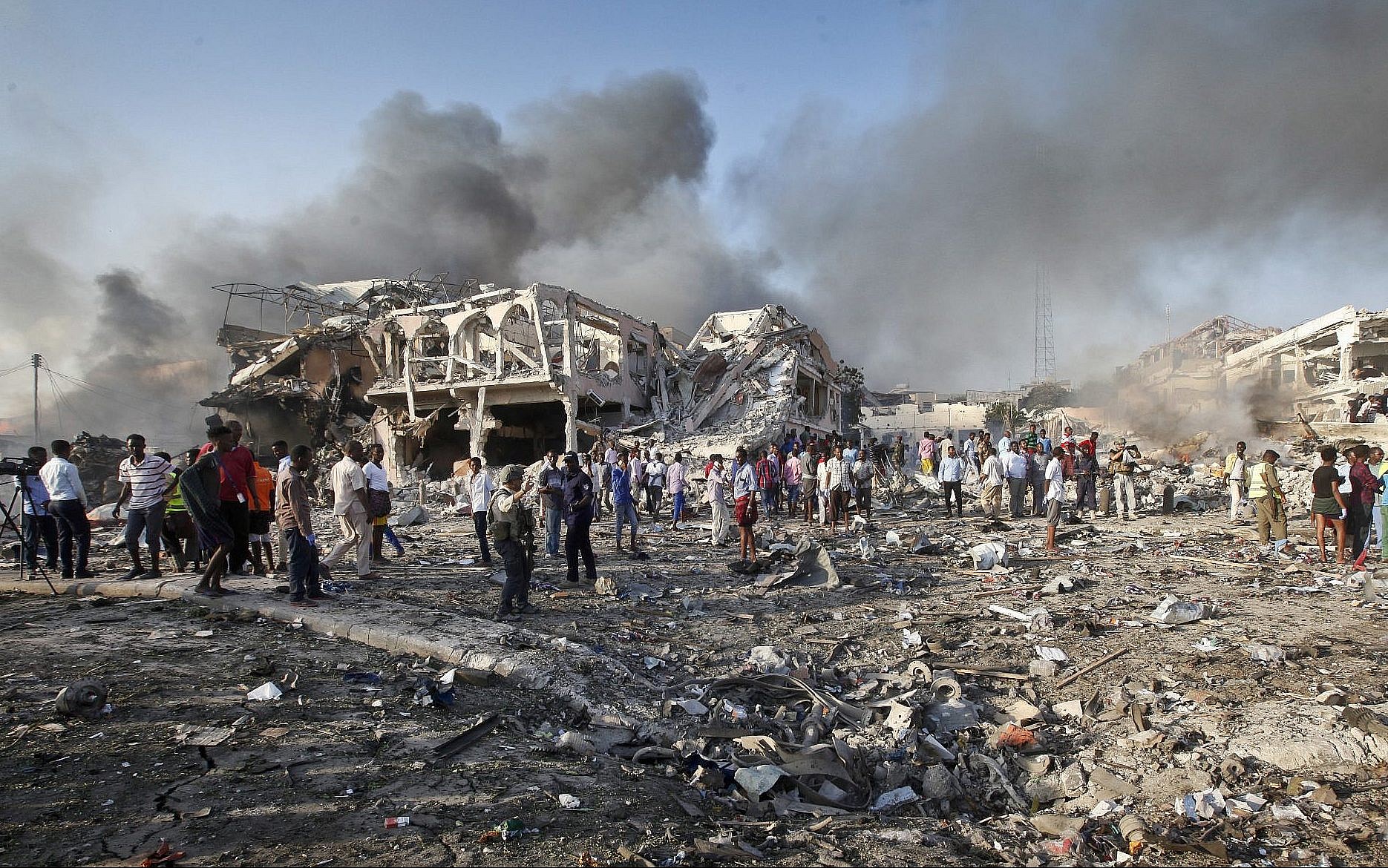 Somali Shebab jihadists on Sunday 16 August launched a major attack on a prominent hotel in Mogadishu frequented by government officials, killing ten civilians and a policeman, according to an official report in the evening.
It took the security forces four hours to regain control of the Elite Hotel, a Lido beach establishment frequented by Somali leaders. The attack was carried out by five jihadists in the early evening," Ismael Mukhtaar Omar, a spokesman for the information ministry, told AFP." Ten people died, as well as five assailants and a policeman from the Somali special forces," he said.
The attack started with a car bomb near the Elite Hotel on Lido beach, frequented by Somali leaders, and then armed men entered the establishment where shots were heard. "There was a car bomb targeting the Elite Hotel on Lido beach" and "there are heavy gunfire inside the hotel," Adan Ibrahim, a police officer in the area, told AFP.
Witnesses confirmed that the attack on the Elite Hotel, located on Lido Beach in the capital Mogadishu, began with a loud explosion and then people ran away from the area of the hotel where shots were heard. The shebabs claimed responsibility for the attack in a statement to SITE, a monitoring group for Islamist sites, claiming that their "martyrs" had "taken control of the hotel" and inflicted "heavy losses" on those present.
Among the dead was at least one senior information ministry official, Abdirasak Abdi, according to one of his colleagues, Hussein Ali.
On Monday, 10 August, at least four people were killed in gunfire exchanges inside Mogadishu Central Prison after prisoners managed to seize weapons held by their guards. All of the prisoners involved in the incident were radical Islamist Shebabs, some of whom were serving life sentences, said a police official who requested anonymity.
Driven out of the Somali capital in 2011, the shebabs then lost most of their strongholds. But they still control vast rural areas from where they carry out guerrilla operations and suicide attacks, including in the capital, against government, security or civilian targets.