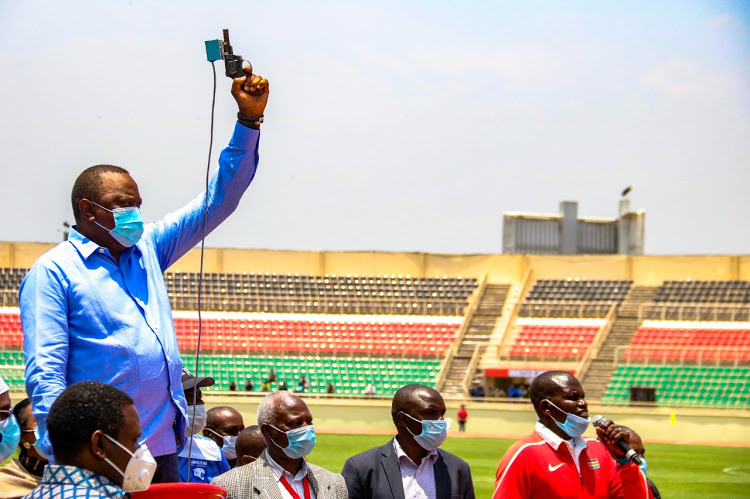 President Uhuru Kenyatta is concerned about the recent increase in doping cases among the country's athletes. He is asking the Ministry of Sports to develop a major education and testing plan to combat this scourge. For the Kenyan president, the reputation of the country is at stake with only a few months to go before the Olympic Games.
"Kenya has built its reputation as a sports stronghold on clean and fair victories. "This statement is signed by Uhuru Kenyatta who expresses concern about the increase in doping cases detected in recent months among Kenyan athletes.
The presidential speech was held this weekend at the Nyayo Stadium in Nairobi, reopened after 3 years of renovation, a major venue for soccer competitions and athletics races in the country.
The Kenyan President instructs his Minister of Sport to initiate a broad education and testing operation to fight against doping. An agenda that will have to be prioritized and subject to regular evaluations to measure progress.
The speech comes the day after long-distance runner Patrick Siele was suspended for three years for dodging doping tests. As of last July, the Athletics Integrity Unit had already pinned no fewer than four athletes, all of whom received sentences ranging from two to eight years in suspension.
The increase in doping cases could further tarnish the image of Kenyan athletics. The pressure is mounting a few months away from the Tokyo Olympic Games.