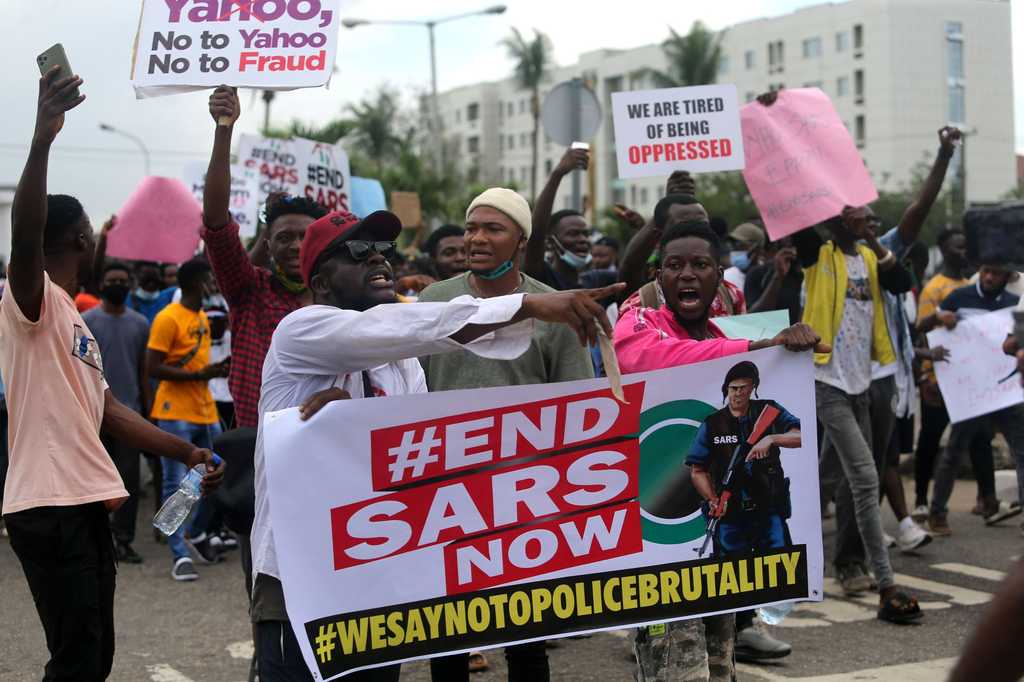 After a week of protests in the country, the presidency acted to disband the Repression of Robbery Squad (SARS), accused of serious human rights violations.
It took only a few hours last weekend for Nigerian youth to mobilize massively. First on social networks with the hashtag #EndSARS, then in the streets, to demand the dismantling of this special police unit.
From the beginning, this movement has benefited from the support of Afropop stars, who have given it an international echo. The singers Davido or Wizkid widely relayed the information. The latter even joined this Sunday, October 11, a rally of support organized in London.
After a week of mobilization, the Inspector General of the Nigerian Police finally announced the dismantling of the anti-burglary brigade, in accordance with the demands of the demonstrators. Better still, the police chief promised the creation of an investigative unit to look into "crimes committed by the police against citizens," which will include civil society.
While these statements are in line with the demands of civil society, these promises have yet to be fulfilled. For police reforms had already been announced in 2017 and 2018 in Nigeria, without ever coming to fruition.
Researchers and activists point out that the disbanding of the controversial brigade does not solve the issue of police violence in Nigeria, which is commonplace in any unit. Skeptical, Amnesty International reacted to the announcement by recalling that a young man was shot dead by Nigerian police on Saturday, on the sidelines of a demonstration in the south-west of the country.