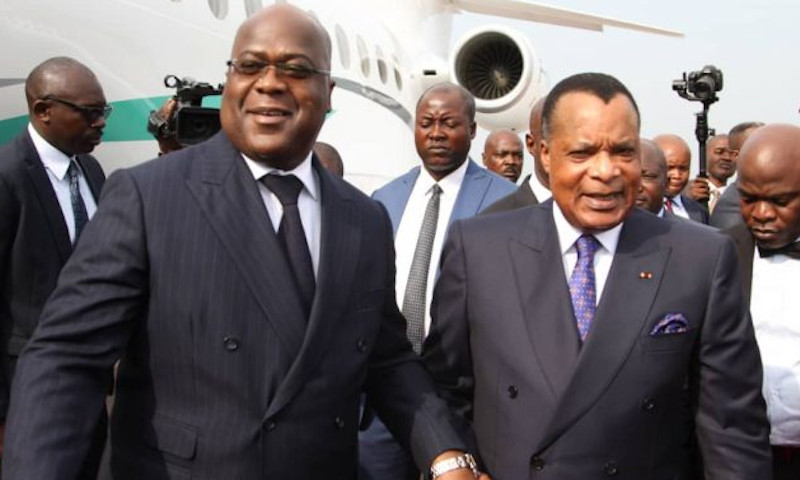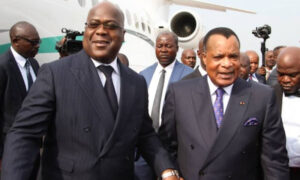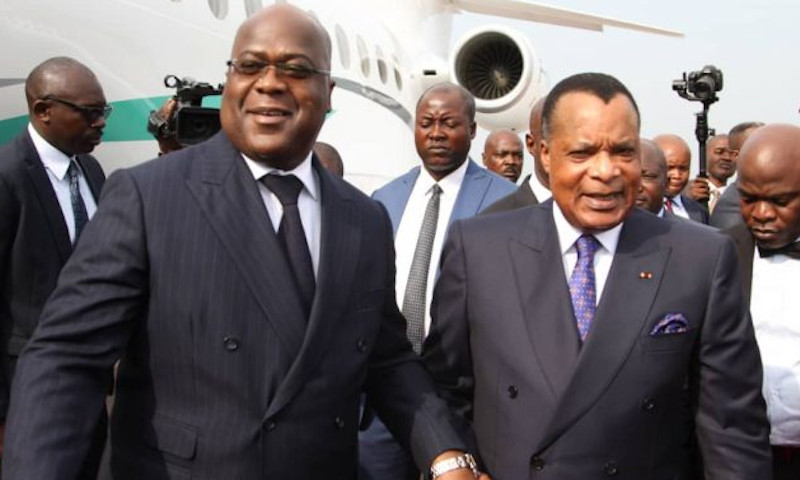 President of the Democratic Republic of Congo (DRC) Felix Tshisekedi crossed the Congo River on Monday, October 26, to Brazzaville where he is to attend the 80th anniversary celebrations of the Brazzaville Manifesto, De Gaulle's call for resistance against Nazi Germany during World War II. He will use this stay to discuss bilateral issues and internal politics with his counterpart Denis Sassou Nguesso.
Upon his arrival at the Beach (the river port) of Brazzaville, President Félix Tshisekedi was welcomed by the Congolese Minister of State in charge of the economy Gilbert Ondongo.
He is taking part this Tuesday in an international symposium alongside his counterparts from Congo-Brazzaville, Chad and CAR. The Prime Ministers of Gabon and Cameroon will also attend, as will French Foreign Minister Jean-Yves Le Drian and the Secretary General of La Francophonie, Louise Mushikiwabo.
From sources close to the Congolese presidency, Félix Tshisekedi, who is accompanied by his Ministers of Foreign Affairs and Cooperation, will have bilateral exchanges with President Denis Sassou Nguesso.
To the latter, long mediator in the crisis that prevailed before the 2018 presidential election in the DRC, Félix Tshisekedi will have to report on the consultations he intends to conduct for a political dialogue in his country.
During his last trip to Brazzaville in July, Félix Tshisekedi had assured his counterpart that there would be no rupture between his formation and that of his predecessor Joseph Kabila.