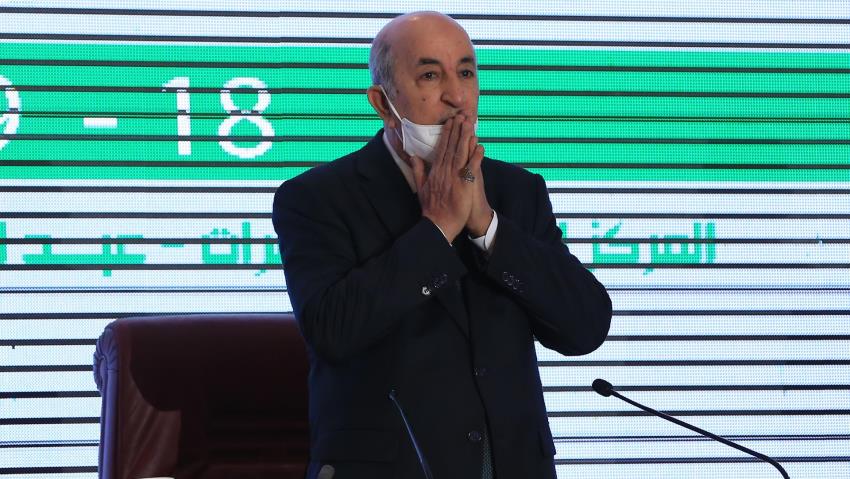 Algerian President Abdelmadjid Tebboune has been transferred to Germany for in-depth medical examinations following recommendation from his medical staff, his office said in a statement Wednesday.
Tebboune, a 74-year old heavy smoker, has not made any public appearance since Saturday following indications from his office that he has gone into self-isolation as part of precautions after it was reported that he came in contact with several state officials who tested positive for covid-19 disease.
Tuesday the office of Prime Minister Abdelaziz Djerad said in a statement Tebboune was admitted to Algiers central military hospital for specialized care.
The North African country is witnessing in sharp increase in contaminations at a rate of minimum 300 cases per day after slowdown over the past months especially in September.
The North African country reported 320 new contaminations on Wednesday, 287 on Tuesday, bringing the total contaminations to 56,926 since the appearance of the first cases in February. 1,941 people have so far died of the disease.
Tebboune missed the inauguration of the prayer hall of the new Grand Mosque in Algiers, the third largest in the world. He is likely to miss the November 1st referendum for the adoption of new amendments to the constitution promised by the ailing leader.