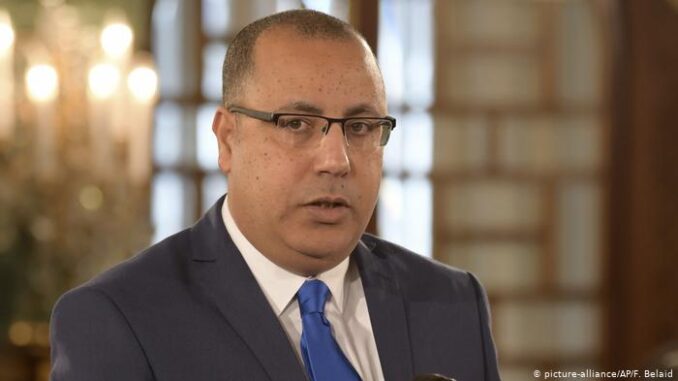 Tunisian Prime Minister Hichem Mechichi will pay visits to France and Italy by mid-December. The visits will be Mechichi's maiden international trip since taking office in July.
The Tunisian PM will seek to boost ties with the two European countries, which are Tunisia's leading economic partners and investors, Webdo Tunis reports.
Mechichi, according to his cabinet, will try to lure additional investments for a number of projects in the North African country.
Illegal migration will feature high in the Tunisian Premier's talks with the European interlocutors.
Italy and France have actually repeatedly asked for Tunisia's cooperation in the fight against illegal migration via the Mediterranean.
Rome in recent months sent some officials to meet with their Tunisian counterparts to discuss the matter.
Rome has resumed the expulsion and deportation of Tunisians who had arrived illegally in the European country.
Gérald Darmanin, French interior Minister was in Tunisia early last month to discuss the illegal migration thorny issue after a Tunisian who arrived irregularly in France through Italy, stabbed several people to death in the city of Nice, on October 29.