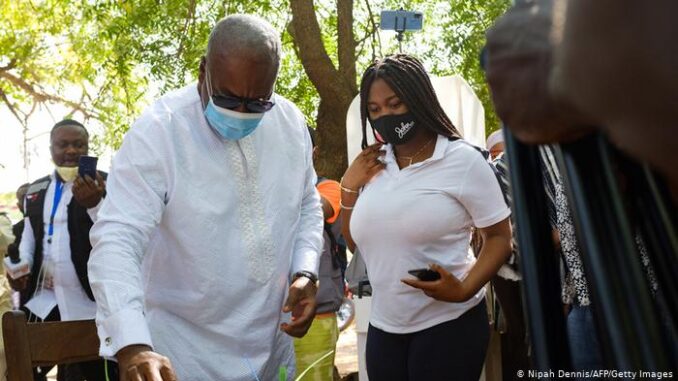 The opposition candidate in Ghana, John Mahama, yesterday filed a complaint in the Supreme Court to challenge the results of the presidential election, won on 7 December by incumbent President Nana Akufo-Addo after a very close ballot.
This was the last day of the three-week period allowed for the opposition to file its appeal. On 30 December 2020, John Mahama, leader of the National Democratic Congress (NDC) and loser of the presidential duel against Nana Akufo-Addo earlier this month, filed his petition with the Supreme Court.
According to the leader of the opposition party, the election was, I quote, "stolen" by the outgoing president and his party, the New Patriotic Party (NPP). John Mahama is therefore demanding that the courts force the Electoral Commission to hold a new election, calling the official results "unconstitutional, null and void".
Ironically, such an appeal had already been filed with the Supreme Court in 2012, when Nana Akufo-Addo lost the presidential election for the first time against John Mahama. The challenge lasted eight months. Eight months of court proceedings and televised debates until the Supreme Court confirmed John Mahama's victory. Nana Akufo-Addo then officially acknowledged his defeat, before taking his revenge four years later.
Today, opinion is divided within the NDC itself. Some heavyweights in the opposition party believe that it should turn the page on the presidential election and focus on the seats won in Parliament, rather than engage in another legal battle, which promises to be long and costly.