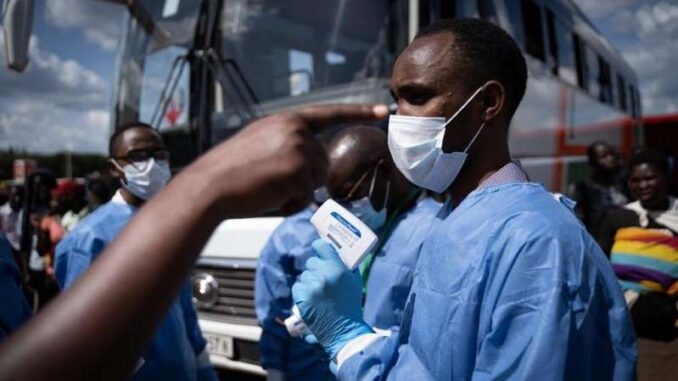 Faced with a second wave of contaminations and a significant increase in deaths, Rwanda extended the curfew at 8 p.m. on Tuesday 5 January for a fortnight and banned travel between the different districts of the country.
Sad assessment after the holidays. The month of December will have been the deadliest since the beginning of the pandemic in Rwanda. Nearly half of the 100 or so deaths in the country will have been recorded in recent weeks.
The daily positivity rate rose from less than 1% at the beginning of November to a record 7.6% on Monday. The fault lies with a slackening of the population during the festive season, according to the authorities.
The curfew at 8 pm is therefore extended for a fortnight, while restaurants and shops will have to close their doors at 6 pm. Travel between the different districts of the country is also forbidden, except for medical reasons, or for tourists who must however be tested negative.
The authorities encourage the population to get tested as much as possible. Rapid antigen tests for up to 10 euros are now available in around 40 private clinics throughout the country.