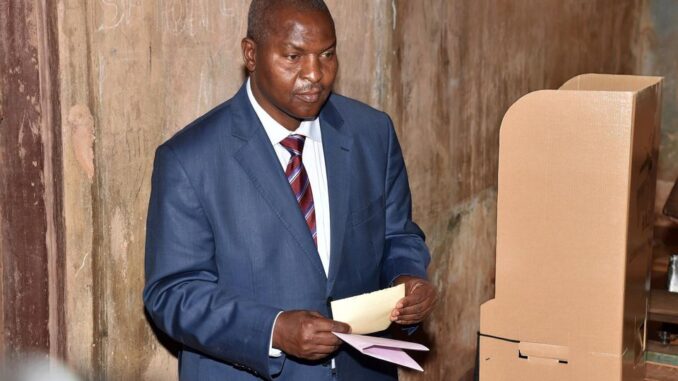 Ten of the 16 presidential candidates announced in a statement that they do not recognize the provisional results of the 27 December presidential election, and called for its "cancellation". On Monday, ANE announced the election of outgoing President Faustin-Archange Touadéra in the first round with more than 53% of the votes cast. These results only concern half of the electorate. The other half could not vote because of the rebel offensive underway in the country.
The signatories of this press release are convinced that the presidential election of 27 December is "a serious setback for democracy" and "does not confer legitimacy" to the president declared elected and call for its cancellation.
In support of their request, they denounce "many irregularities" that have marked the ballot according to them: a "significant proportion of votes by exception", the late start of electoral operations, or "vote buying".
They also note that the number of voters is close to 700,000 out of an electorate of 1.8 million and decry the fact that a significant portion of the electorate was unable to exercise their right to vote. Finally, they point to the failure of the election security plan put in place by the government and Minusca.
Nine of these candidates had already seized Monday the ANE to denounce the lack of "transparency" and "fairness of the vote". Among them, Anicet Georges Dologuélé, who came second in the first round, Abou Karim Meckassoua and Mahamat Kamoun. They were joined in their challenge by the former president of the transition Catherine Samba-Panza.