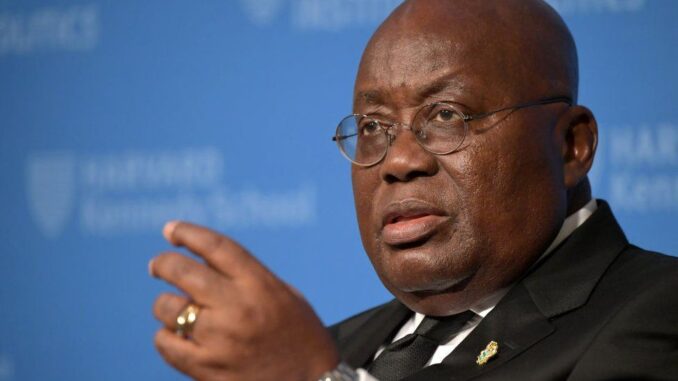 Nana Akufo-Addo has officially sworn in as president on Thursday 7 January at a ceremony attended by international and African dignitaries, including Guinean President Alpha Condé. He thus begins a second four-year term, but this time without a parliamentary majority.
For the first time since the beginning of the Fourth Republic in 1992, the executive and the parliament are not of the same political colour. An imbalance that risks complicating Nana Akufo-Addo's political action. At the top of the list are three priorities: the vote on the post-Covid-19 budget, the replacement of the former anti-corruption prosecutor and getting the Assembly to vote on a controversial mining contract.
These are measures for which the president will need the help of the new opposition leader of the parliament, Alban Bagbin. Akufo-Addo reached out to him at his inauguration, stressing the importance of governing together. But this hope seemed to fade away Thursday morning after scenes of pugilat between members of the majority and opposition.
If cohabitation is going to be difficult, some observers believe that it will be less partisan. The new Speaker of Parliament was elected with 138 votes to 136. The ruling party, the NPP, had 137 MPs, compared with 136 for the NDC and 1 independent…. This suggests that one NPP MP voted against his own camp.