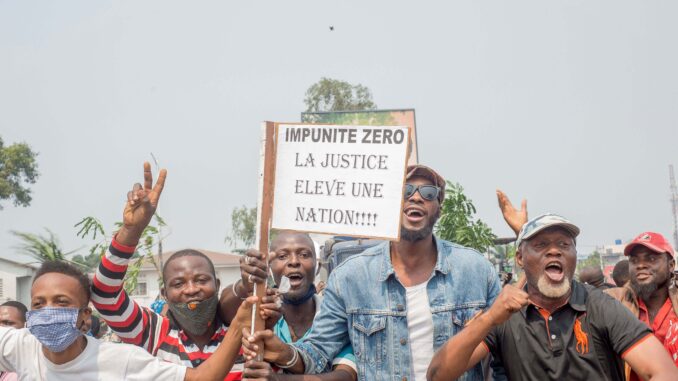 In the Democratic Republic of Congo (DRC), the authorities remain silent more than 48 hours after the release of two convicted of embezzlement of public funds under the so-called "hundred days" program of President Felix Tshisekedi.
Human rights NGOs have denounced a fraud in the application of the presidential order at the end of the year which also benefited about twenty convicts in the trial on the 2001 assassination of former President Laurent-Désiré Kabila.
Who allowed the release of the managing directors Benjamin Wenga and Modeste Makabuza of the Congolese Construction Company? On the evening of 10 January, the Minister of Justice, Bernard Takahishe Ngumbi, was still waiting for an explanation of what NGOs consider to be a scandal. Silence also on the side of the presidency of the Republic. Several caciques of the presidential party, the UDPS, nevertheless believe that the acts that materialized this release are fraudulent.
Both men are free to move at will in the capital after nine months in detention. They were sentenced to 2.5 years and 5 years of hard labor. The activists are all the more doubtful since the order excludes any presidential pardon for "embezzlement of public funds" and the names of the two convicts are not on the list of those pardoned.
The third convicted in the same so-called "hundred days" case, Fulgence Bamaros, head of the National Road Maintenance Fund (FONER), who was sentenced to five years in prison in the last instance, remains in detention. His lawyers are astonished and speak of an "injustice".
On December 28, he requested a presidential pardon for "proven medical reasons". His lawyers hammer that he has been hospitalized and placed on a respirator in a private hospital for several days.