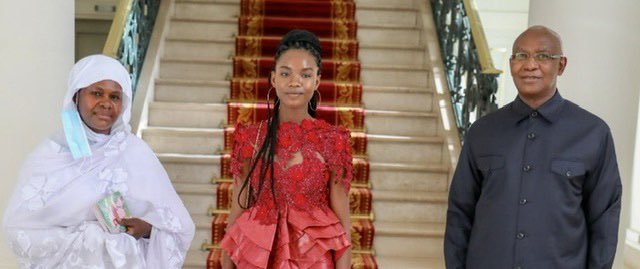 Diary Sow is alive and well. This Senegalese student, a preparatory class student at the prestigious Parisian Louis-Le-Grand high school, had been missing since 4th January. She had not resumed classes after the Christmas holidays. The French authorities had even opened an "investigation into a disturbing disappearance". The 20-year-old girl has contacted her relatives. It was indeed a runaway.
"Hello uncle. I want to make it clear that I am writing to you as freely as I left. I have left enough clues behind me to let people know that I left of my own free will. I am not hiding. I am not running away. Consider this a kind of healthy respite in my life. »
Diary Sow has written to her godfather, Senegal's Minister of Water and Sanitation who – with her agreement and that of her family – published on her Twitter account this Thursday evening large extracts from the messages she has sent him in recent days.
The girl claims not to have been pressured, not to have cracked because of the preparatory class or confinement. "My leaving is not an admission of weakness," insists the student, who is described by everyone as brilliant and studious.
"It's not about overwork, madness or a desire for freedom," writes Diary Sow, who just says that she had no choice, that she needed "a little break to come to her senses" and that she didn't think so many people would worry about her.
Her godfather does not say where the young Senegalese woman is now, or what she is doing. He simply concludes this long series of tweets with a message of thanks to those who have mobilized to find her.