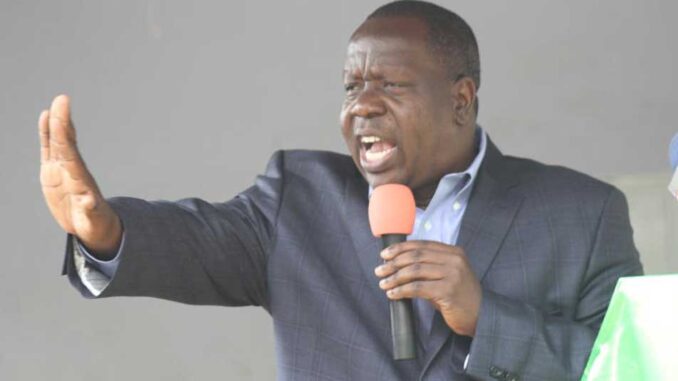 Having left the European Union, the United Kingdom is now seeking to reaffirm its bilateral relations. This is notably the case with Kenya, its longstanding partner. The two countries thus announced on Monday January 25 the signing of a defense agreement to address security threats in East Africa.
Strengthening cooperation between the two countries to ensure the stability of the Horn of Africa is the objective of the new agreement signed Monday between London and Nairobi. The two countries stressed in particular their willingness to jointly fight against terrorism in the region.
"We must work together to confront and defeat the threat of the Shebab Islamists here in Kenya, but also in the United Kingdom," said Ben Wallace, British Secretary of Defense. On a two-day visit to the country, he met with Kenya's Home Secretary Fred Matiang'i on Monday. Together, they discussed a common approach to addressing security threats in East Africa.
This agreement between London and Nairobi reinforces a security pact already in place in 2015 and renewed in 2018. It is part of a post-Brexit context in which the British are seeking to reaffirm their partnerships after leaving the European Union. At the beginning of December, London and Nairobi had already signed a bilateral agreement aimed at limiting the impact of Brexit on their trade.