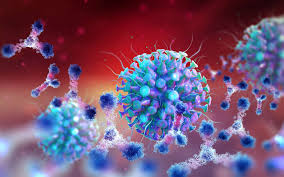 Senegal's health authorities have called for vigilance after the Institute for Health Research, Epidemiological Surveillance and Training (Iressef) announced that a case of the coronavirus British variant has been detected in the country. The variant has already been confirmed in neighboring Gambia.
So far, the only case of the British variant has been detected on a foreign patient, resident in Senegal. The patient is now cured, says Dr. El Hadj Mamadou Ndiaye, Director of Prevention at the Ministry of Health.
"Our investigations will continue to trace any contacts and determine their number, but for now, it is only one person. This one has been in Senegal for the last few months so he has not moved from the country. It is also important to know that the search for variants, especially sequencing, is not systematic in every positive person. It is according to a certain number of criteria,» the Health Ministry official said.
Faced with this variant, which is more contagious than the previous strain, there was no change in preventive strategy, but monitoring is reinforced.
"The Ministry of Health's recommendations are virtually identical to those that were in progress. They include the systematic observance of barrier measures, their reinforcement and, finally, the very early use of health care structures. Given the virulence of this strain, the laboratories have also redoubled their vigilance with regard to sequencing if necessary."
To date, Senegal has recorded 614 coronavirus-related deaths. Since the beginning of the week, the rate of positivity – in relation to the number of tests performed – has ranged between 8 and 16%.