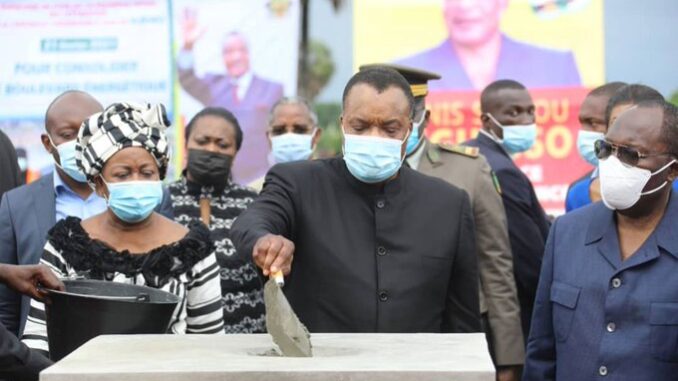 Congo will be equipped in 2023 with a new crude oil refinery with a capacity of 2.5 million tons per year, financed by the Chinese group Beijing fortune Dingheng investment Co Ltd. The start of work was given Sunday, February 21, 2021 near Pointe-Noire, by President Denis Sassou-Nguesso visibly in pre-election campaign.
In Fouta on the border road with the Cabinda enclave, the Atlantic Petrochemical Refinery will be built on 240 hectares. This project is structured by an investment agreement concluded in 2020 between the Congolese government and the Chinese group.
The amount of the contract is 600 million dollars (300 billion CFA francs), according to a parliamentary source which gave no indication of the counterpart.
"The refinery will produce automotive and aviation gasoline, liquefied petroleum gas, diesel, lubricants, bitumen and kerosene," said Hydrocarbons Minister Jean-Marc Thystère Tchicaya.
"It is a modular refinery with a nominal processing capacity of 2.5 million tons per year. This capacity could be increased if necessary," according to the Chinese company.
Congo's first refinery, the Congolaise de raffinage (Coraf), which has been operational for almost 40 years, no longer operates at full capacity and is therefore unable to meet the country's needs, which are estimated at 1.2 million tons per year.