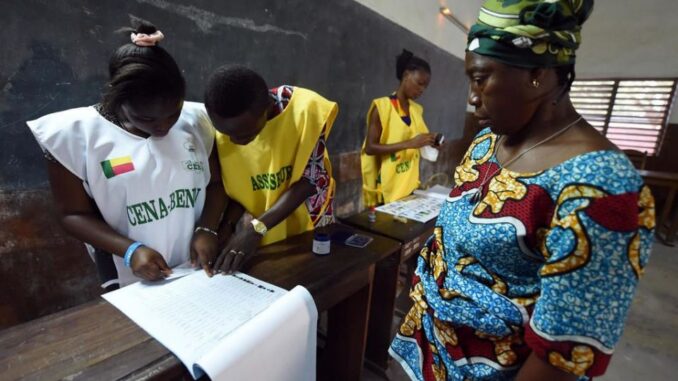 The Constitutional Court validated the Cena's provisional list authorizing only three duets for the presidential election. The tickets of the Democratic Party and the opposition platform were rejected due to lack of sponsorship. Even if the government maintains that Talon's opponents guarantee pluralism, the opposition denies it and denounces a poster wanted by the head of state.
Neither Joël Aivo nor Reckya Madougou will participate in the election. The Court confirms the list of the Céna which had rejected the duos of the Democrats and the opposition platform for lack of sponsorship.
Éric Houndété, the president of the Democrats party talks about a competition between Patrice Talon and his stooge "We didn't expect a miracle. We would have liked the Constitutional Court to have ruled that this election was an exclusive election. We proved that the regime does not want competition. It is an election "Patrice Talon against Patrice Talon".
Among the bitter failures, there is the Party for Engagement and Succession. "We have been promised the party, an inclusive election and the Court declares only 3 candidates, deplores its president Nathanaël Koty. It is still unfortunate for our democracy".
The trial of a locked competition made to Patrice Talon, the spokesman of the government, challenges him. "There is no exclusion, says Alain Orounla. There is no exclusion," said Alain Orounla. "Three pairs of candidates have been selected, which are more than enough to justify the opening of this election and the democratic choice offered to Beninese voters.
Even if the opposition declares that it will not allow itself to be taken away from its democracy, the Céna unfolds its calendar, it publishes this afternoon the list transmitted by the wise men.