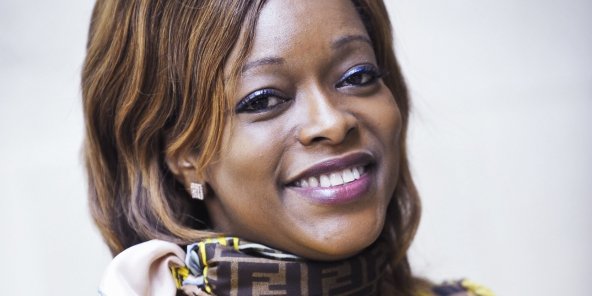 Arrested on Wednesday, March 3, at the end of a political meeting in Porto-Novo, Reckya Madougou, the failed Democratic candidate for the presidency, was presented to the special prosecutor of the Court for the Repression of Economic Crimes and Terrorism (Criet). The latter accused her of financing operations intended to sabotage the elections. Reckya Madougou's lawyer denounced her treatment.
On Thursday, March 4, after his first night in police custody, Reckya Madougou was presented to the prosecutor in the presence of his lawyers. The meeting lasted ten minutes. Immediately afterwards, the prosecutor made a statement to the press. According to his report, the prosecutor allegedly financed operations to sabotage the upcoming presidential election on April 11.
"One of Mrs. Reckya Magoudou's closest collaborators contacted Colonel Ibrahim Mama Touré. The goal is to provoke terror and to succeed in suspending the electoral process in progress. The colonel accepts the mission. The two define the modalities before agreeing on its cost. From the confession of the colonel in charge of the mission, it appears that this sum was sent by Mrs. Reckya Madougou," said Mario Metonou.
A premature statement, according to the opponent's lawyer, Renaud Agbodjo, who denounced a failure to respect the presumption of innocence: "At the time the prosecutor made his statement, Ms. Reckya Madougou had not yet been heard on these facts. She was not confronted by the one who accuses her. I cannot understand why the special prosecutor is rushing, as if he had an interest in seeing his image tarnished in this period when she embarked on a pre-election campaign».
After the CRIET in Porto Novo, the opponent of the party Les Démocrates was brought back to Cotonou and auditioned. Her residence was searched. Reckya Madougou will have to return before the same prosecutor to find out whether or not she will be placed in pretrial detention.