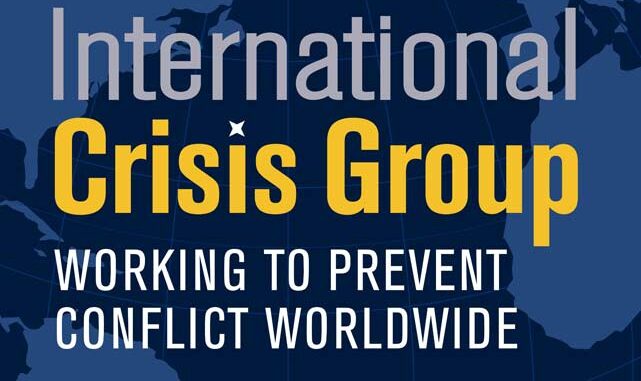 The American recognition of Moroccan sovereignty over the Sahara and the opening of several consular representations in Saharan cities of Laayoune and Dakhla strenghten the stand of the Kingdom, says the International Crisis Group (ICG).
In an analysis of latest development of the Sahara issue, the Brussels-based Think-Thank says Rabat scored a major diplomatic victory on December 10, when President Donald Trump announced the U.S. official recognition of full Moroccan sovereignty over the entire Sahara. In return for recognition, Morocco agreed to resume diplomatic relations with Israel, starting by reopening their respective liaison offices and possibly leading to full diplomatic representation at a later stage.
The link to diplomatic normalization with Israel means that, despite bipartisan calls to undo this move, the Biden administration will find it hard to reverse U.S. recognition of Moroccan sovereignty without jeopardizing Rabat's ties with Israel, underlines the ICG.
The U.S. recognition of Moroccan Sahara comes as several African and Middle Eastern states opened consulates in the Sahara. The first country to take this step was Côte d'Ivoire, which inaugurated its honorary consulate in Laayoune in June 2019. The Comoros followed suit, opening the first foreign consulate-general in Western Sahara in December 2019. In the following months, a cascade of African governments did the same.
On 4 November 2020, the United Arab Emirates became the first Arab country to open a consulate in Sahara. It has been followed by Bahrain, then Jordan, while several other Arab countries are planning to follow suit in support of Morocco's sovereignty over the territory.
The ICG analyst dwelt on the Polisario elements' provocative acts on the Guerguarat road, which connects Morocco and Mauritania, in violation of the 1991 UN-ceasefire. Thanks to Morocco's growing trade ties with Mauritania and other parts of West Africa, the road has become increasingly important, and therefore sensitive, for Rabat, the analyst outlined.
According to MINURSO, the period between October 2019 and May 2020 saw an increase in the number of Polisario militias and military incursions in the buffer area, which Morocco repeatedly protested to the UN.
Matters reached breaking point on 21 October 2020, when a group of Polisario elements blocked traffic along the Guerguarat road and rejected MINURSO's mediation attempts. For two weeks, Morocco lodged protests with the UN secretary-general and MINURSO about the blockade, before Moroccan army chased them away and reopened the road, says the Think-Thank, calling on the International community to re-engage to avoid risks ratcheting up military tensions that have so far remained contained.