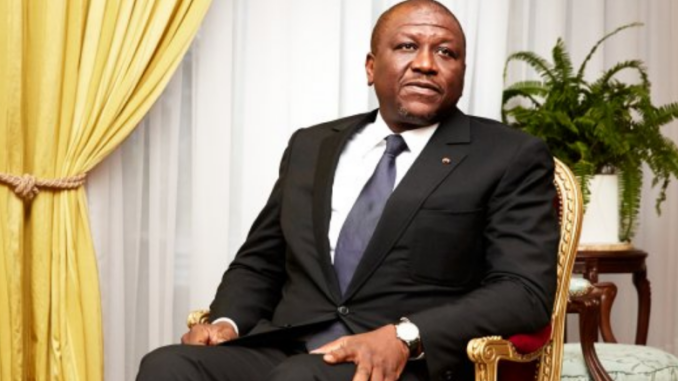 Côte d'Ivoire is still mourning the death of Hamed Bakayoko, who succumbed to cancer in Germany on March 10. This Wednesday, the late Prime Minister will receive the solemn tribute of the nation at the presidency. The rest will take place at Anyama stadium, in the north of Abidjan, with the tribute of his party, the RHDP, and politicians who wish to do so. Finally, artists and youth will have the opportunity to salute the memory of the popular "Hambak" until sunrise.
The day of national tribute this Wednesday is like Hamed Bakayoko. Like a big gap between the solemnity due to his rank and the fervor he aroused in young people and artists in particular.
After the official ceremonies that took place in the morning at the presidential palace, Ivorians met at the Alassane Ouattara Stadium in Ebimpé, Anyama. First for speeches by his political friends, whether they are from his party or not, and then for a night of musical tribute.
"For this artistic component, we have about sixty local artists and artists from abroad. This will be an opportunity for us to celebrate him for all that he has brought to the youth," explains Mamadou Touré, Minister of Youth.
The very popular Hambak was the godfather, supporter and friend of many artists who remained close to him once they became famous and rich. Many of them were keen to be present on Wednesday.
"For those who have already confirmed their presence at the international level, we have Koffi Olomidé, Dadju, we have Maître Gims, Vegedream, Fally Ipupa, Sidiki Diabaté. At the national level, artists like Alpha Blondy, Magic System. I can cite Serges Beynaud, Bilé Didier, Zouglou Markers, etc.. "Mamadou Touré adds.
The artistic tribute will continue until dawn on Thursday. Hamed Bakayoko will be buried Friday in Seguela "in the strict privacy of the family.