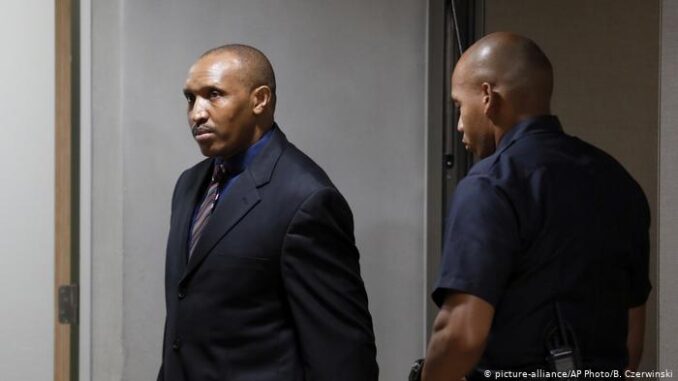 The International Criminal Court confirmed its decision on Tuesday, March 30. The former warlord and Congolese army general was found guilty on 18 counts of war crimes and crimes against humanity committed in Ituri in 2002 and 2003. At the time, the so-called Terminator was one of the leaders of the UPC, one of the militias involved in the civil war. No mitigating circumstances have been recognized for him.
Thirty years in prison is the longest sentence ever imposed by the International Criminal Court. The list of crimes of which Bosco Ntaganda was accused is long: massacres, rapes, sexual slavery, forced displacement campaigns, recruitment of child soldiers… This warlord was even accused and found guilty of having killed a priest with his own hands.
The appeal judges confirmed that Bosco Ntaganda, military leader of the UPC, had played a determining role in the crimes committed by his troops in 2002 and 2003 in Ituri. This is the end of a judicial process that began in 2006 when the ICC issued an arrest warrant for the man known as the Terminator for his brutality, an arrest warrant that remained secret until 2008.
At that time, Bosco Ntaganda was no longer in Ituri, but in North Kivu, where he was one of the military leaders of Laurent Nkunda's CNDP rebellion. That year, he was accused of, among other things, a massacre in Kiwanja, a crime for which he was suspected in North Kivu, without ever having been tried.
The following year, he became a general in the Congolese army, thanks to a peace agreement. Bosco Ntaganda returned to the rebellion in 2012 after rumors of his arrest. This was the birth of the M23. His career as an eternal rebel came to an end in 2013 when, threatened by his former comrades-in-arms, he went on his own to the United States embassy in Kigali.