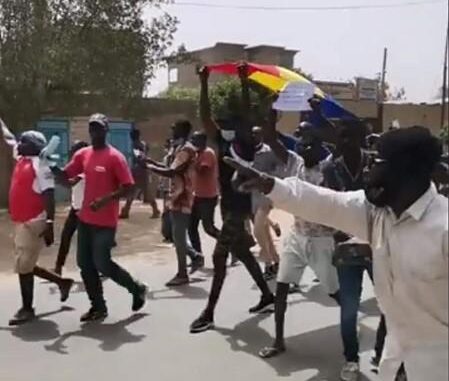 The Chadian Ministry of the Interior announced the arrest of several opposition party leaders and activists who were preparing to disrupt next Sunday's presidential election.
In a statement issued Thursday evening following opposition alerts indicating the arrest of several protest leaders, the Ministry of Public Security announced the dismantling of a terrorist network.
At least five political party leaders were arrested late Thursday afternoon. Among them was the leader of Chad's opposition Socialist Party Dinamou Daram.
The party had invested former minister Yaya Dillo, whose candidacy was rejected, provoking tensions and a military assault on his residence in February. The assault left two dead, including the mother of the political leader who has since then gone into hiding.
According to a statement from the Ministry of Public Security, those arrested Thursday were preparing to attack the headquarters of the electoral commission and polling stations, and were even planning to assassinate prominent political figures in a targeted manner to blame the government ahead of the Sunday presidential election where when Chad's President Idriss Deby is poised to extend his three-decade rule.
But, according to one opposition political player, the government is seeking to justify arbitrariness. This same leader recalled that UN envoys were prevented from entering the Transformers headquarters this Thursday afternoon where they had an appointment with the leader of the opposition party, Succès Masra, who was excluded from the presidential election because of his age (38 years).
Success Masra had called his party's activists for instructions to prevent the holding of next Sunday's election. The police then deployed around the opposition party's headquarters