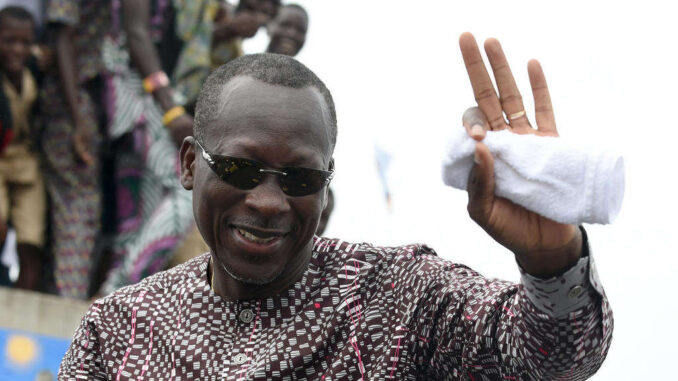 The Constitutional Court proclaimed the provisional results of last Sunday's presidential election on Thursday afternoon, April 15. Like the Electoral Commission on Tuesday evening, it confirms the victory of the outgoing president Patrice Talon in the first round.
According to these results, Patrice Talon and his co-lisor Mariam Chabi Talata are well ahead of the FCBE candidate Alassane Soumanou Djimba and the suspended candidate of the Democrats Corentin Kohoué. And the participation rate is just over 50%.
Patrice Talon made a statement this Thursday evening, in which he thanked the voters, whatever their opinion, at the end of a campaign marked by tensions and violence.
''Now that the elections are over, it is together that we will build our country in harmony, national unity, peace and security. That's why I would like, on this memorable day when a new dynamic is going to be installed, to say that what happened is very regrettable and that we don't have the right to trivialize it" said Patrice Talon.
The Constitutional Court will consider any appeals that may be filed within 5 days, before pronouncing the final results of the election.